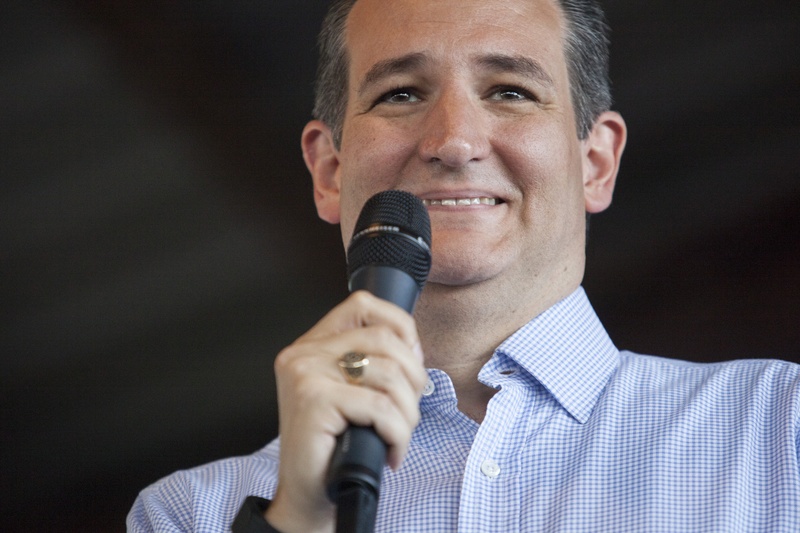 *Editor's note: This story has been updated throughout.
In a show of home-state prowess, U.S. Sen. Ted Cruz, R-Texas, has secured the endorsements of more than three dozen state lawmakers in his bid for the White House.
Cruz's presidential campaign announced Wednesday that he has won the support of 36 state representatives and five state senators. The slate amounts to more than a third of all Republican members of the Texas Legislature.
The list includes many favorites of conservative activists, including all but five of the 19 legislators who voted against Joe Straus, R-San Antonio, for speaker of the House this past session. Also among the endorsers are 12 committee chairman and five vice chairmen.
The endorsements come as the GOP race for Cruz's home state heats up, with other candidates visiting Texas on a weekly basis and some beginning to assemble their own teams of state-level supporters. A confident Cruz has warned that rivals may "may discover a difficult path" if they try to go toe-to-toe with him in the Lone Star State.
State Rep. Matt Krause of Fort Worth suggested Wednesday that Cruz's opponents should heed not only the size, but also the breadth, of the list of endorsements, saying it represents "not just one segment or faction" of the Texas GOP.
"There's at least 41 of us that said, 'Even if with such a deep field, we see Sen. Cruz as a standout among them," said Krause, who endorsed Cruz shortly after he launched his campaign in March.
Several GOP state lawmakers had already announced their endorsements of Cruz. They include state Sens. Brian Birdwell of Granbury, Konni Burton of Colleyville, Brandon Creighton of Conroe and Bob Hall of Edgewood. In the Texas House, Cruz already has the public backing of at least three members: Reps. Bryan Hughes of Mineola, Matt Rinaldi of Irving and Tony Tinderholt of Arlington.
In Washington, D.C., Cruz has lined up endorsements from six members of the Texas congressional delegation: Republican Reps. Randy Weber of Friendswood, Louie Gohmert of Tyler, Michael Burgess of Fort Worth, John Culberson of Houston, John Ratcliffe of Heath and Brian Babin of Woodville.
State Senate
Brian Birdwell of Granbury
Konni Burton of Colleyville
Brandon Creighton of Conroe
Bob Hall of Edgewood
Lois Kolkhorst of Brenham
State House
Charles "Doc" Anderson of Waco
Cecil Bell Jr. of Magnolia
DeWayne Burns of Cleburne
Gary Elkins of Houston
Pat Fallon of Frisco
Allen Fletcher of Cypress
Dan Flynn of Canton
John Frullo of Lubbock
Dan Huberty of Houston
Bryan Hughes of Mineola
Mark Keough of The Woodlands
Stephanie Klick of Fort Worth
Matt Krause of Fort Worth
Brooks Landgraf of Odessa
Jodie Laubenberg of Parker
Jeff Leach of Plano
Will Metcalf of Conroe
Doug Miller of New Braunfels
Rick Miller of Sugar Land
Jim Murphy of Houston
Andrew Murr of Junction
Larry Phillips of Sherman
John Raney of College Station
Debbie Riddle of Tomball
Matt Rinaldi of Irving
Matt Schaefer of Tyler
Mike Schofield of Katy
Matt Shaheen of Plano
Wayne Smith of Baytown
Stuart Spitzer of Kaufman
Tony Tinderholt of Arlington
Scott Turner of Frisco
Molly White of Belton
John Wray of Waxahachie
Bill Zedler of Arlington
John Zerwas of Richmond