Bedford Pastor to Mount Primary Challenge Against Stickland
A Bedford pastor announced Tuesday that he is challenging state Rep. Jonathan Stickland, a Tea Party firebrand also from Bedford.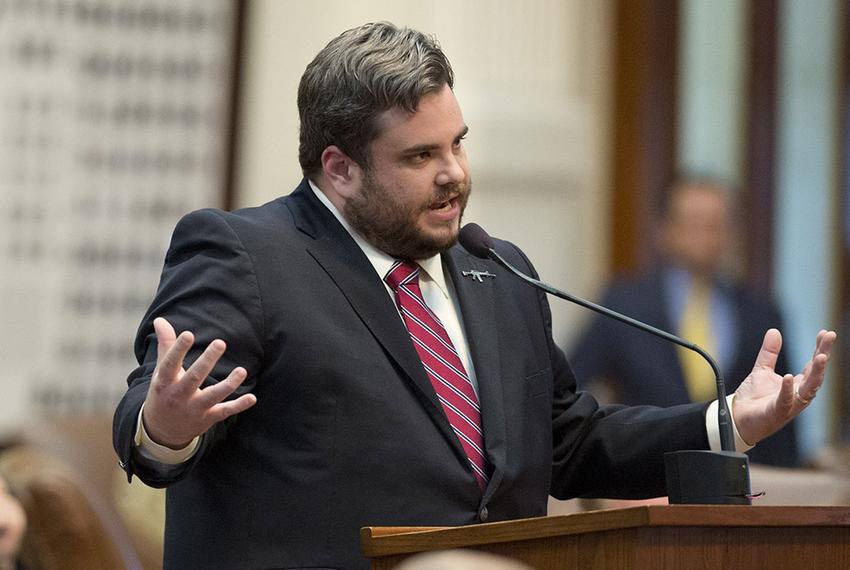 Editor's note: This story has been updated throughout after Scott Fisher's official announcement.
State Rep. Jonathan Stickland, the Tea Party firebrand from Bedford, has a Republican primary challenger.
Bedford pastor Scott Fisher announced Tuesday that he is taking on Stickland, identifying border security as his top issue while highlighting his long resume in public service.
"With my background in overseeing a juvenile system that affects over 100,000 youths, and my work in the healthcare system, I saw firsthand how dangerous and costly illegal immigration is," Fisher said in a news release. "We must secure the border and stop sanctuary cities because they bring crime and huge costs to taxpayers."
Fisher, who serves as senior pastor at Metroplex Chapel in Euless, is a former chairman of the Texas Youth Commission as well as the board of the JPS Health Network, and he currently chairs the Texas Juvenile Justice Department and the board of Metroplex Chapel Academy. Fisher has also been a member of the Texas Ethics Commission and has served on the boards of One Heart, a criminal justice project aimed at young people, and Mid Cities Pregnancy Center, which helps women deal with unplanned pregnancies.
The matchup between Fisher and Stickland has the potential for fireworks. Under the pink dome, Stickland has a reputation for antagonizing members of his own party; among conservative activists back home, he is a celebrity.
Fisher called Stickland on Monday evening to notify him of his plans, according to the lawmaker. Fisher branded himself as a "conservative that can be effective," said Stickland, dismissing Fisher's pitch as the "same song and dance."
"We've known for a very long time you can't go to Austin and actually fight for conservative values and expect the establishment not to fire back," Stickland said.
Stickland said he has "already been campaigning" in House District 92 with town hall meetings, block walks and fundraisers. "Literally we've got the entire campaign team picked out," he added.
"They want to have a go," Stickland said of his critics. "We're going to give it to them."
Support public-service journalism that's always free to read.
It's been a busy year. Through it all, The Texas Tribune's journalists have not missed a beat. And with redistricting starting in earnest next week and the 2022 elections on the horizon, we know our journalism will continue to be fundamental for Texans everywhere. Support our work today so we can be there for you in 2022 and for whatever else 2021 might throw at us.
Yes, I'll donate today