The Bookshelf: Aug. 6, 2015
In this week's Bookshelf, our content partner Kirkus Reviews highlights The Prize.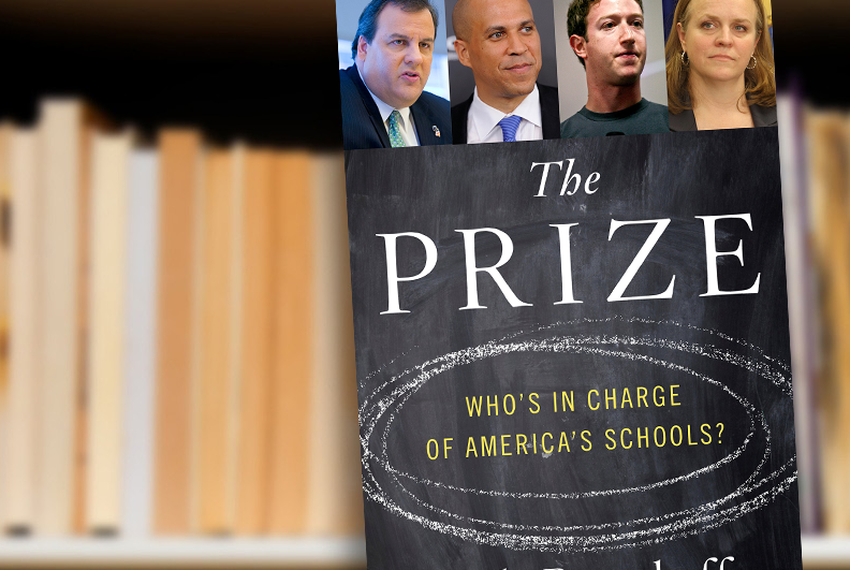 Trib+Edu is joining with respected books authority Kirkus Reviews to bring you select reviews of books of note in the field of education. For more book reviews and recommendations, visit Kirkus.com.
THE PRIZE: Who's in Charge of America's Schools?
by Dale Russakoff
The story of Chris Christie, Cory Booker, Mark Zuckerberg, and the $100 million grant for fixing New Jersey—and possibly all American—schools. … In her first book, expanded from a serialized New Yorker article, former Washington Post reporter Russakoff tells the story of how Christie leveraged his political power, Booker provided the charisma and inspiring speeches, and together they netted Zuckerberg and a $100 million donation. They raised money from other donors, as well, predicting a battle against entrenched interests on both sides of the aisle intent on maintaining the status quo: unionized teachers and an entire industry of "educational consultant experts" moving from district to district, ostensibly "fixing" many of the problems through trainings, incentive programs, and other initiatives that would, as Christie and Booker noted, serve only to reinforce efforts in directions that had proven ineffective. … An absorbing entry into the burgeoning genre about necessary education reforms.
For the full review, visit kirkus.com.
Your New Year's resolution list isn't complete without …
… supporting the Tribune. This new year, resolve to do your part to sustain trusted journalism in Texas. Join thousands of readers who power The Texas Tribune's nonprofit newsroom.
Donate now