Former UT President Joins Law Firm
Former University of Texas at Austin President William Powers has joined the law firm of Jackson Walker, according to the firm.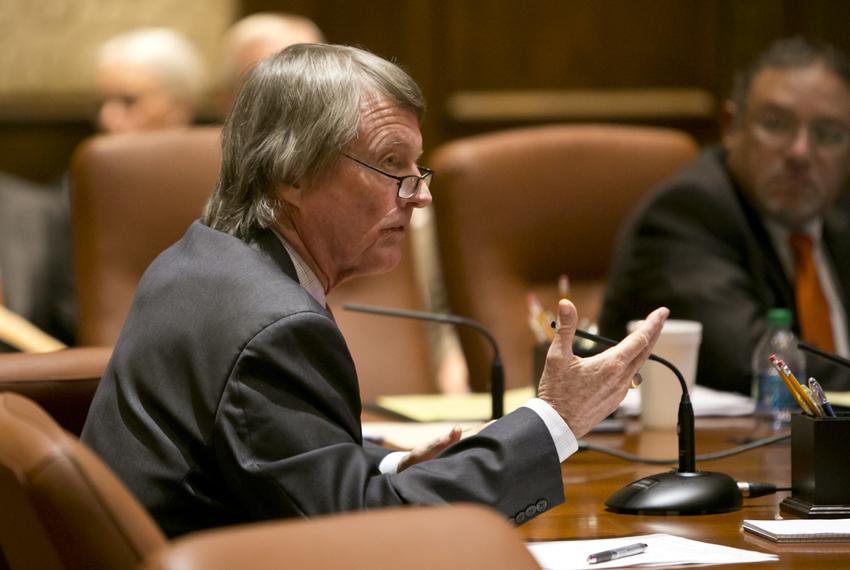 Months after stepping down as president of the University of Texas at Austin, Bill Powers is joining the law firm of Jackson Walker, according to the firm.
"We are excited to welcome Bill Powers to the firm," Wade Cooper, managing partner of Jackson Walker, said Monday in a press release. "He would top just about anyone's list of the most influential attorneys in the State of Texas. We believe he will be an invaluable resource to our clients and the firm."
When Powers served as UT president from 2006 until earlier this year, he oversaw a reform of undergraduate curriculum, the creation of the Dell Medical School, an expansion of online learning and a $3.1 billion capital campaign. In 2013, he was elected chairman of the Association of American Universities, an organization of 62 public and private universities in the United States and Canada.
But his tenure was also filled with controversy. He regularly clashed with members of the UT System Board of Regents over his vision for the school. And his office was found to have overruled the school's admissions workers in several circumstances in which apparently under-qualified students with powerful connections were admitted.
Before moving into the role of UT president, Powers served for five years as dean of the university's law school. He returned to the law faculty earlier this summer and will continue to teach at the school.
Powers has worked as a legal consultant with the U.S. Congress, the Brazilian legislature and the Texas Legislature. In 2001, he chaired a special investigation committee that examined the financial transactions of Enron and produced what came to be known as the "Powers Report."
"Jackson Walker is a firm with deep Texas roots, a strong commitment to excellence, and an outstanding culture," Powers said in the statement. "I am pleased to have the opportunity to practice with such an extraordinary group of attorneys."
Matthew Watkins contributed to this report.
Disclosure: The University of Texas at Austin is a corporate sponsor of The Texas Tribune. A complete list of Tribune donors and sponsors can be viewed here.
Readers like you make our journalism possible.
Our Fall Member Drive is underway, and we need your support. With midterm elections less than two months away, our reporting will be a critical source of truth and information for Texans across the state and beyond. If you value our work, donate to support us today so our newsroom can be there for you in 2023 — and for whatever else this year brings.
Give now