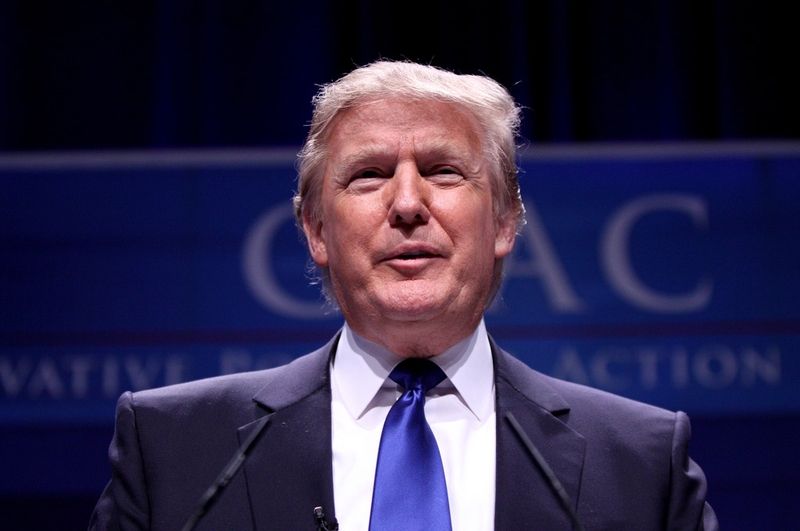 * Editor's note: This story was updated on July 22.
Donald Trump, the Republican presidential candidate who has drawn fire for his inflammatory comments on illegal immigration, is making a trip to the Texas-Mexico border, his campaign announced Wednesday.
Trump is scheduled to visit Laredo on Thursday to hold a meet and greet with the local Border Patrol union, see the border and address local law enforcement officials.
"I've been invited by the border patrols, and they want to honor me actually, and thousands and thousands of them, because I'm speaking up," Trump said Wednesday on Fox News. "I may never see you again, but we're going to do it."
The Texas Tribune thanks its sponsors. Become one.
The billionaire businessman has been the subject of intense criticism since his presidential announcement speech, when he characterized people in the country illegally as rapists and other kinds of criminals.
Trump's candidacy has divided top Texas Republicans, with former Gov. Rick Perry emerging as the most vocal critic of the real estate magnate. After a speech Wednesday in Washington, D.C., took a fresh shot at Trump over his upcoming trip.
"I hope he can find the border because I'm not sure he's ever been there before," Perry said.
U.S. Sen. Ted Cruz, meanwhile, has refused to denounce Trump, swearing off "Republican-on-Republican violence."
Instead, he has praised Trump as a straight-talking truth-teller raising awareness of the issue of illegal immigration.
"The senator is unable to visit the border on this trip because he has to be in Washington for votes pending, including the highway bill, defunding Planned Parenthood, and stopping ExIm from being attached to the highway bill," Cruz campaign spokesman Rick Tyler said in a statement. "Senator Cruz would have love to have joined Trump on the border."
The Texas Tribune thanks its sponsors. Become one.
"We are thrilled that Donald Trump has chosen to visit the border of Texas to really see what is going on and call attention to illegal immigration," Tyler added. "We would invite all of the presidential candidates to do the same."
Gov. Greg Abbott, who has made it a priority to show presidential candidates the border, has said he disagreed with the tone of Trump's remarks on illegal immigration but was thankful he was raising awareness of the issue.
As of Wednesday afternoon, Abbott was not expected to be involved in Trump's trip.
The Laredo Border Patrol union, Local 2455, had invited Trump to visit the region, and conservative news organization Breitbart Texas is helping organize the trip. The Border Patrol agency itself "has nothing to do" with Trump's visit, according to Rick Pauza, a spokesman for U.S. Customs and Border Protection.
Julián Aguilar of The Texas Tribune and Philip Rucker of The Washington Post contributed to this report.