TCU, UNT Teaming Up to Start Medical School
Texas Christian University and the University of North Texas Health Science Center have announced plans to jointly launch a new medical school in Fort Worth.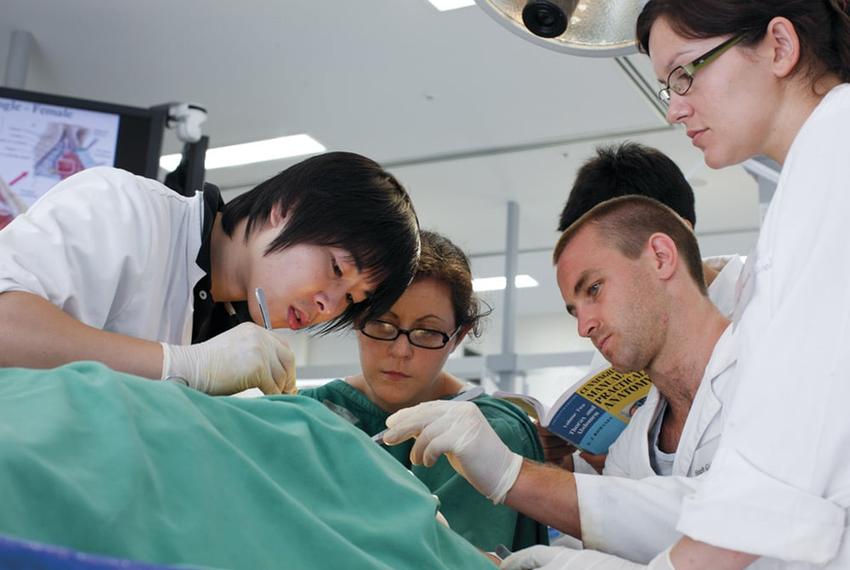 In an unusual bit of collaboration between a private and a public school, Texas Christian University and the University of North Texas Health Science Center announced plans Monday to open a medical school together.
The school will operate on the Fort Worth campuses of the UNT Health Science Center and TCU. Administrators hope to enroll the first class of students in the fall of 2018. At full enrollment, the school will have about 240 students working toward medical degrees.
The Legislature hasn't signed off on the school yet. Until that happens, degrees will bear only TCU's name, since it's a private school and doesn't need state approval. No affiliated hospitals or clinics have been announced.
School leaders touted the plan as beneficial to the schools and the state.
"A new M.D. school will give Texas more high-quality practitioners in an era of dramatic physician shortages," said UNT Health Science Center President Michael Williams in a press release. "Our students will become physicians who focus on their patients and learn to deliver care as part of larger health care teams."
Fort Worth is the largest city in Texas without a medical school offering MD degrees. The UNT Health Science Center already offers degrees in osteopathic medicine. Private donations will cover a large portion of the program's costs, though specific donors and amounts haven't been announced.
"This academic collaboration represents the first step in the establishment of a premier MD school and is one of the most ambitious our university has undertaken to date," said TCU Chancellor Victor J. Boschini Jr. "Blending a medical education with liberal arts helps shape tomorrow's physicians as ethical leaders who are skilled in interpersonal communication and nimble thinkers who thrive as part of a team to treat patients in ways that consider the whole human condition."
Disclosure: The University of North Texas is a corporate sponsor of The Texas Tribune. A complete list of Texas Tribune donors and sponsors can be viewed here.

This public-service journalism is made possible by readers like you.
Texas Tribune members invest in our nonprofit newsroom because they believe credible, nonpartisan reporting makes for a better, smarter Texas. This Fall Member Drive, help us rally 500 new members so we can keep providing Texans with the essential information they need.
Donate now