Advocates Fret Disaster Bill Won't Make Cut in House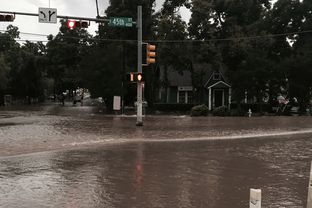 Texas housing advocates are sounding the alarm about disaster recovery legislation they say would be critical for those affected by the kinds of storms that devastated some parts of the state this week.
But time does not appear to be on their side, even as images of Texas cities underwater continue to flash across TV screens: Senate Bill 1376 looks unlikely to pass the House ahead of a key midnight deadline.
Advocates say SB 1376 would let cities and towns do more proactive planning for rebuilding homes hit by natural disasters such as the deadly flooding that has rocked Texas over the past several days. Gov. Greg Abbott has likened the flooding to a tsunami and called it the worst the state has ever seen, leaving "countless people" missing and many scrambling to rebuild their homes.
The legislation would allow local governments to devise recovery plans with the help of housing experts from Texas A&M University and submit those plans to the General Land Office. The General Land Office would then work with the governor's office to secure advance approval from the U.S. Department of Housing and Urban Development as well as the Federal Emergency Management Administration.
"It dramatically speeds up the rebuilding time," said John Henneberger, co-director of the Texas Low Income Housing Information Service. He estimated the bill would "cut six to nine months off the front end" of the time it takes to start the process.
"It's not a silver bullet, but we've got to start learning lessons someplace," Henneberger added. "We're just constantly reminded disaster after disaster. We always say the day after, 'Oh, we should have been better prepared.'"
The bill's supporters said Tuesday morning that the recent storm damage made it "doubly important" for the House to approve SB 1376 before midnight. However, the chance of that seemed slim Tuesday afternoon, as the measure remained at the bottom of the House calendar and Democrats were using stalling tactics to put off consideration of more controversial bills.
Sen. Eddie Lucio Jr., the Brownsville Democrat who authored SB 1376, expressed hope Tuesday afternoon that state leaders nonetheless will "make a decision to give it priority."
"We're passionate about this issue," said Lucio. "We worked very hard in the interim to try to see what we could do to get it done in the late, waning hours of the session, which we are in now."
Sen. Paul Bettencourt, a co-author of SB 1376, said the legislation is key to putting local governments in a proactive state of mind when it comes to disaster planning.
"Without this type of intent, people just don't realize, because these storms only come once a generation, and by then, it's too late to learn the lesson," said Bettencourt, Republican of Houston. "You have to have preparation in advance."
SB 1376 passed out of the Senate on May 11 by a vote of 27-4. In the House, state Rep. Todd Hunter, R-Corpus Christi, is sponsoring it.
Eva Hershaw contributed reporting.