Texas Lawmakers Consider E-Verify Mandate for Agencies
A controversial immigration-enforcement bill similar to an executive order issued by former Gov. Rick Perry in December is moving forward in the Texas Legislature.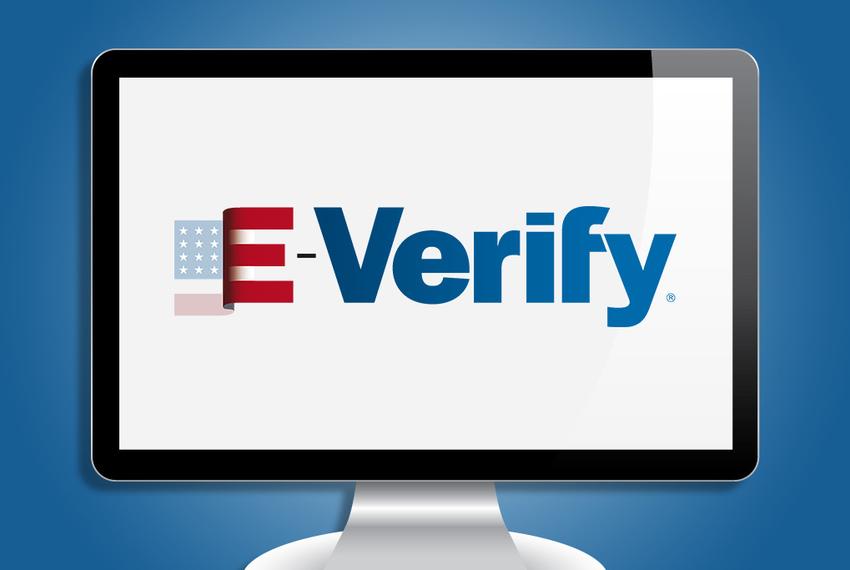 A controversial immigration-enforcement bill similar to an executive order issued by former Gov. Rick Perry in December is moving forward in the Texas Legislature.
Senate Bill 374, which was approved by the Senate last week, would mandate that state agencies use E-Verify, the electronic employment verification system that certifies workers are in the country legally. But a separate bill calling for a similar measure at private companies has stalled.
The Senate bill — by state Sen. Charles Schwertner, R-Georgetown — resembles the executive order Perry issued before leaving office in January. But unlike that order, which requires state agencies and agency contractors to use E-Verify, Senate Bill 374 doesn't apply to contractors and tasks the Texas Workforce Commission with enforcing the measure. Perry's order does not designate an agency to enforce his directive.
"If we ever hope to make any real progress in solving our nation's illegal immigration problem, we must first address the jobs, benefits, and other factors that entice immigrants to enter our country illegally in the first place," Schwertner said in a statement. "Texas taxpayers should be able to feel confident that their hard-earned tax dollars are being directed to legitimate purposes and not spent hiring immigrants who are ineligible to work in this country legally."
Opponents of E-Verify say the system is flawed and incorrectly flags potential hires as unemployable. But the Department of Homeland Security says the system has been improved and is more than 99 percent accurate.
State Rep. Greg Bonnen, R-Friendswood, proposed requiring the private sector to use E-Verify and suspending the licenses of businesses that knowingly hire unauthorized workers. He said it gained some support from businesses after he included a provision that would hold employers harmless if they acted in good faith and the system made an error. But he said "there wasn't enough momentum" for the bill, in part because lawmakers have other immigration priorities this session.
"Most of the energy and resources as it would pertain to this type of policy area have really been focused on border security," Bonnen said. "Firming up our laws against human smuggling and trafficking and southbound checkpoints, all of those really consumed a lot of our energy and our focus."
An identical measure to Schwertner's proposal, House Bill 183 by state Rep. Tony Dale, R-Cedar Park, has been approved by a House committee but might not survive in the waning weeks of the session. Dale has said he will encourage House members to support the Senate bill.
It's unclear whether Perry's order would be rescinded if Schwertner's bill makes it to Gov. Greg Abbott's desk. Perry's mandate states that the measure is in effect until it is "modified, amended, rescinded or superseded by [Perry] or by a succeeding governor."
When asked if Abbott would rescind Perry's order if Schwertner's proposal passes, a spokeswoman for the governor declined to comment. But according to Abbott's campaign literature, the governor might be more inclined to support Schwertner's version, as it makes no mention of contractors.
"Texas should require all state agencies to make use of E-Verify," says his "Securing Texans Plan." "Doing so will impose no burdens on the private market but will place appropriate checks on the hiring of persons not lawfully present in the United States by public institutions."
The Senate bill could clear up some confusion about what E-Verify can be used for in Texas. The measure would only apply to prospective workers.
Perry's order states that it applies to current and prospective employees. But according to the United States Citizenship and Immigration Services, the agency that oversees E-Verify, the verification program can only be used to verify the status of prospective hires.

A week after Perry issued his mandate, his office sent state agencies an email clarifying how the system should be adopted.
"Based on the U.S. Department of Homeland Security's current rules, the directive to verify your employees' employment eligibility through E-Verify applies only to employees hired" after the agency has agreed to enroll in the program, the email says.
Support public-service journalism that's always free to read.
It's been a busy year. Through it all, The Texas Tribune's journalists have not missed a beat. And with redistricting starting in earnest next week and the 2022 elections on the horizon, we know our journalism will continue to be fundamental for Texans everywhere. Support our work today so we can be there for you in 2022 and for whatever else 2021 might throw at us.
Yes, I'll donate today