Classification of 17-Year-Olds Spurs Criminal Justice Debate
Texas is one of nine states that automatically classify 17-year-olds as adults when they're accused of crimes. Campaigns to "raise the age" are gathering momentum in some states, and Texas is facing a spirited debate of its own.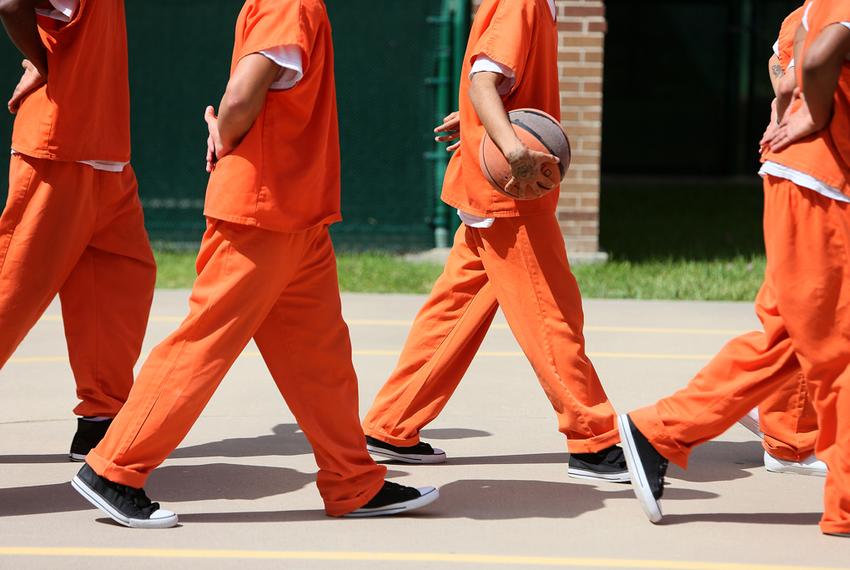 If you're 17 years old and arrested for a crime, where you go depends mostly on what state you happen to live in.
Although prosecutors and judges are usually able to pull teenagers out of the juvenile court system and charge them as adults if the crime is severe enough, nine states — including Texas — automatically classify 17-year-olds as adults. In North Carolina and New York, 16-year-olds always face adult courts.
But these states are the holdouts. In the last few years, Illinois, Massachusetts, New Hampshire, Mississippi, Rhode Island and Connecticut have raised the age of who is automatically considered an adult by the criminal justice system to 18. Plenty of policymakers still believe that certain individuals merit adult prison time no matter their age, but as a matter of blanket policy, lawmakers are increasingly setting the age of adult "criminal responsibility" at 18, citing the fact that adolescent brains are still developing at age 17 — and continue developing well into the 20s — and that these youths are particularly vulnerable to abuse in adult prisons. (Read The Marshall Project's feature on the sexual assault of youths in prison).
Campaigns to "raise the age" are gathering momentum in North Carolina, New York and Wisconsin. The debate is particularly animated in Texas, which has often been seen as a national barometer on criminal justice reform. The arguments being brought there by both opponents and supporters of raising the age of criminal responsibility demonstrate the struggles all states have seen in considering this deceptively simple policy tweak. As in so many policy matters, money sits at the center.
Since 1918, Texas has considered 17-year-olds to be adults when they commit crimes, but in recent years, this policy has put the state at increasing odds with federal standards. When the U.S. Supreme Court struck down life without parole sentences for anyone under 18 in 2012, then-Gov. Rick Perry had to call a special legislative session to create a new punishment for 17-year-old capital murderers.
And now, implementation of the 2003 Prison Rape Elimination Act — which requires 17-year-olds to be separated (by "sight and sound") from older prisoners in order to protect them from sexual assault — has become expensive for county jails to implement (this was also one reason Perry said the state would not fully comply with the prison rape law).
As a result of these costs, the sheriffs of several large Texas jails now support the effort to raise the age to 18 so that they don't have to pay to separate the few juveniles they see each year. Their support has been critical in turning the political tide toward change. But there is still opposition, and it's coming from arguably the most influential lawmaker on criminal justice matters. State Sen. John Whitmire, D-Houston, the chairman of the Senate Criminal Justice Committee, points to the state's scandal-ridden juvenile justice system and says it is ill-equipped to deal with an influx of 17-year-olds. Whitmire is normally seen as a reformer, so his opposition is a major barrier.
Opponents of raising the age — from Texas to New York to North Carolina — argue that juvenile systems will not be able to manage the cost of all these 17-year-olds. It is more expensive to house juveniles in facilities or handle their probation since they are legally entitled to education, treatment, and other programming that is not required for adults.
A report commissioned by the Texas Legislature last year found that it costs $366.88 per day to house a youth in a juvenile facility and $50.04 to house an adult prisoner. Adult probation is $2.99 per day, and juvenile probation is $22.42.
But supporters of the measure say the long-term economic benefits are much greater. Michele Deitch, a University of Texas at Austin professor who has researched widely among youth in jails and prisons, points to current data suggesting most 17-year-olds will receive probation if sent to the juvenile system, based on state laws.
After a sexual abuse scandal hit Texas' juvenile justice system in 2007, lawmakers started sending more juveniles to community-based programs, and by 2012, the number of youth incarcerated in the state's juvenile facilities had dropped by more than two-thirds, from 4,700 to less than 1,500. Juvenile crime rates have been dropping all over the country. If this trend continues, there will be room in juvenile facilities for the few 17-year-olds coming over from the adult system who are not put on probation.
Deitch says that in addition to the new requirement to separate juveniles from adults — which is bolstered by the Prison Rape Elimination Act, but also may be strengthened if Congress reauthorizes the Juvenile Justice Delinquency and Prevention Act, which is expected later this year — there are other cost benefits. If sent into the juvenile system, Deitch says, 17-year-olds will receive more programming and become less likely to commit future crimes. Or as the legislative report puts it, "Youth become taxpayers rather than burdens on taxpayers." Predicting the future is always speculative, but the report estimates that "each youth who is rehabilitated can save taxpayers between $1.7 million and $2.3 million in future criminal justice costs." In other words, you have to spend in order to save.
But all the talk of short- and long-term costs must contend with how 17-year-olds are perceived by policymakers and the public. In the rest of the holdout states — Georgia, Louisiana, Michigan, Missouri, and South Carolina — there is little visible movement on raising the age of adulthood from 17 to 18. In Texas, bills to raise the age will soon be heard by the Criminal Justice Committee headed by Whitmire, who recently told the Houston Chronicle, "I think at 17 you should know right from wrong."
Disclosure: The University of Texas at Austin is a corporate sponsor of The Texas Tribune. A complete list of Tribune donors and sponsors can be viewed here.
This story was reported for The Marshall Project, a nonprofit news organization that covers the U.S. criminal justice system. You can sign-up for their newsletter, or follow The Marshall Project on Facebook or Twitter.
Texans need truth. Help us report it.
Independent Texas reporting needs your support. The Texas Tribune delivers fact-based journalism for Texans, by Texans — and our community of members, the readers who donate, make our work possible. Help us bring you and millions of others in-depth news and information. Will you support our nonprofit newsroom with a donation of any amount?
Yes, I'll donate today
---
Information about the authors
Explore related story topics