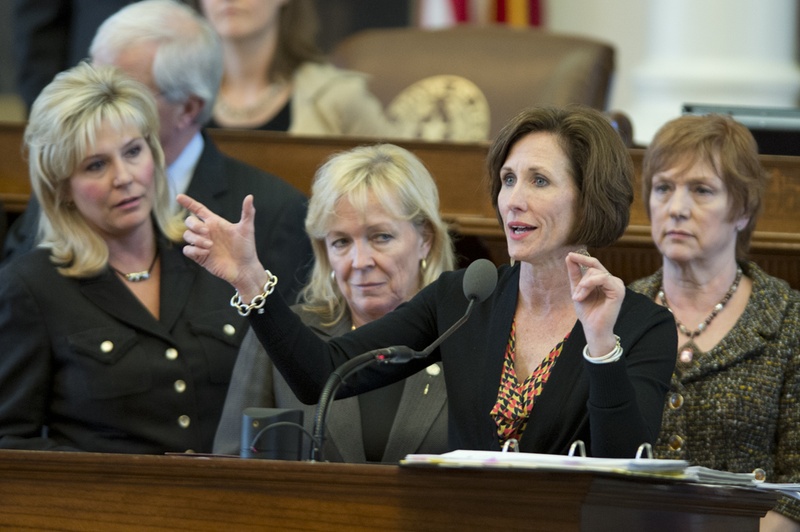 State Rep. Lois Kolkhorst, R-Brenham, won a five-way race on Saturday to replace Comptroller-elect Glenn Hegar in the Texas Senate.
Kolkhorst received 55.69 percent of the vote in the special election — enough to avoid a runoff — according to unofficial results from the Secretary of State's website. The district stretches from Katy, down to Corpus Christi, up through Victoria and reaches to just outside College Station. Polls closed at 7 p.m. on Saturday.
Gary Gates, a Republican and Kolkhorst's main challenger, received 34.21 percent of the vote. Charles Gregory, another Republican, received 1.98 percent of the vote. The two Democrats running, Cynthia Drabek and Christian E. Hawkins, had 4.84 percent and 3.25 percent of the vote, respectively.
With endorsements from Texas Gov. Rick Perry, Gov.-elect Greg Abbott and Hegar, Kolkhorst was the front-runner in the race. At a debate earlier this week, Kolkhorst accused Gates of attempting to smear her record. Gates called Kolkhorst a liberal in some of his advertisements.
The Texas Tribune thanks its sponsors. Become one.
Kolkhorst needed more than 50 percent of the vote to win without a runoff. Of the 21 counties in the district, Kolkhorst won 14, including her home county, Washington. Gates won seven counties, including Fort Bend County, where he lives.
On Facebook, Kolkhorst thanked voters.
"I am so honored that you have elected me as your next Texas Senator," Kolkhorst wrote. "Let's continue to fight for the conservative principles that make Texas great!"