The Brief: Oct. 20, 2014
Voters can cast ballots today for the Nov. 4 general election as the two-week early voting period commences.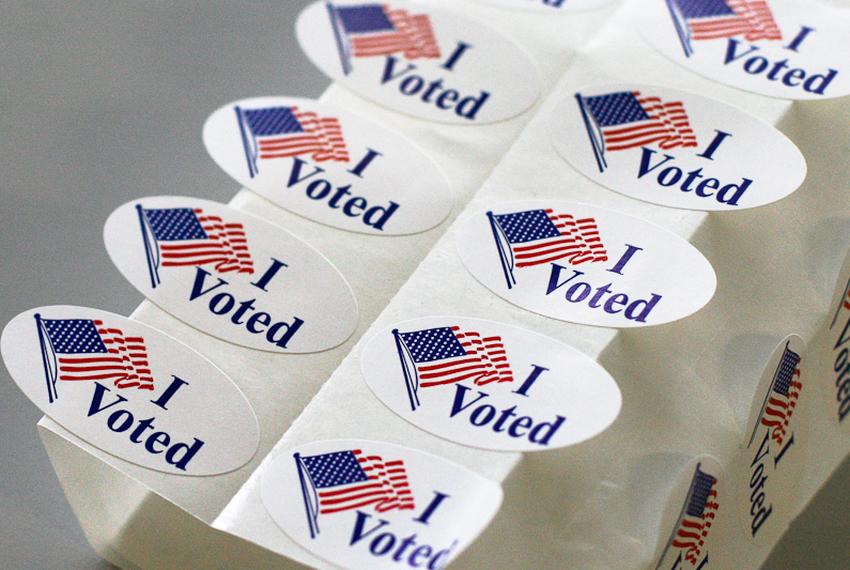 The Big Conversation
Voters can cast ballots today for the Nov. 4 general election as the two-week early voting period commences.
What we know for sure is that this year's election is significant in that it will signal a big turnover among statewide officeholders, even if the new leaders are expected to share the same party identification — Republican — as their predecessors. A new poll of likely voters conducted for Houston Public Media/KHOU-TV finds GOP gubernatorial nominee Greg Abbott with a 15-point lead over his Democratic rival, Wendy Davis. In the race for lieutenant governor, Republican nominee Dan Patrick has a 12-point lead over his Democratic rival, Leticia Van de Putte.
If Democrats are looking for a silver lining, they can find it in their candidates' showings in Harris County, the state's biggest pocket of votes. Van de Putte is tied with Patrick in the Republican's home county — at 30 percent — while Davis leads Abbott, 40 percent to 35 percent. Also, the poll found a large chunk of likely voters still undecided — 15 percent for the governor contest and 32 percent for the lieutenant governor contest.
The Houston Chronicle's Patrick Svitek writes, meanwhile, that Democrats face another challenge in breaking through to voters — the dominance of the news cycles by the ever changing updates on the cases of Ebola that have appeared in Texas.
"Political experts say the wall-to-wall coverage of Ebola hurts challengers more than incumbents who do not need to rely on the media to get their message out. ... 'It does not give Wendy Davis or the other statewide candidates an opportunity to even try and change the narrative,' Wade Emmert, chairman of the Dallas County Republican Party, told Svitek. 'It really has locked in the Republican support as of the day the Ebola situation began.'"
The early voting period runs through Friday, Oct. 31. Voters wishing to locate a polling place can consult with the Secretary of State's website here.
The Day Ahead
• The House Appropriations subcommittee on general government, the judiciary and criminal justice meets at 10 a.m. in the Capitol Extension to take testimony from state agencies as part of the Speaker's Strategic Fiscal Review Charge. (agenda)
• The House County Affairs Committee meets at 10 a.m. in the Capitol Extension to examine the state's ability to handle its high rate of population growth. (agenda)
• The Texas Access to Justice Foundation hosts a noon luncheon on the UT-Austin campus to kick off Pro Bono Week.
• Former Texas Congressmen Charlie Gonzalez and Henry Bonilla lead a discussion for the Bipartisan Policy Center on political reform at noon at the Lyndon B. Johnson School of Public Affairs in Austin.
Trib Must-Reads
Wealthy Donor Pumps Cash Into Bexar County Race, by Terri Langford
First Wind, Now Gas: Tax Breaks Face Scrutiny, by Jim Malewitz
Analysis: Behind Voter ID, Federal Pre-Clearance, by Ross Ramsey
Elsewhere
Fraud inspector's falsified work could cost state millions, Austin American-Statesman
School districts hit tax caps as they borrow for construction, Houston Chronicle
Ebola isolation ending, but not fiancée's grief, The Dallas Morning News
Fear of Ebola Closes Schools and Shapes Politics, The New York Times
Wendy Davis faces long odds without an 'October surprise', Fort Worth Star-Telegram
Federal Hatch Act complaint surfaces in state House race, The Dallas Morning News
Fighting for every mile in a west Texas showdown, Houston Chronicle
Rick Perry's Ebola test, Politico
Fikac: Echo of past in ban on gay marriage?, San Antonio Express-News
Tinderholt visits club on campus, The Shorthorn
Quote to Note
"When people are concerned about catching a potentially deadly disease, that's going to trump all."
— University of Houston political science professor Jason Casellas on concerns about the Ebola virus pushing state politics off the front burner on the eve of the start of early voting
Today in TribTalk
Why the Texas Enterprise Fund is still worth it, by Jason Villalba
Trib Events for the Calendar
• A Conversation With state Sen. Robert Nichols, R-Jacksonville, and state Rep. Travis Clardy, R-Nacogdoches, on Oct. 22 at Stephen F. Austin State University in Nacogdoches
• A Conversation With Railroad Commission Candidates Steve Brown and Ryan Sitton, on Oct. 30 at The Austin Club in Austin
• A One-Day Symposium on the Impact of the Shale Boom on Oct. 31 at the University of Texas San Antonio
• A Live Post-Election TribCast, featuring Tribune editors and reporters on the election results, on Nov. 5 at The Austin Club
• A Conversation With Railroad Commissioner Christi Craddick on Nov. 6 at The Austin Club
Support public-service journalism that gets the context right
Your donations make our reporting possible and keep it free for all to access. Support our nonprofit newsroom by May 11, and your gift will help us unlock $25,000 in matching funds from our partners at Tito's Handmade Vodka, the Bernard & Audre Rapoport Foundation and the Suzanne Deal Booth Charitable Trust.
Yes, I'll donate today