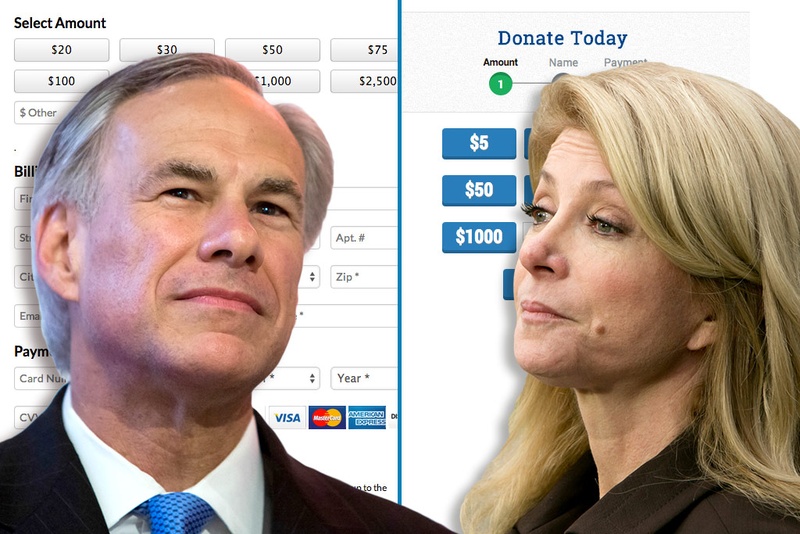 Democratic Sen. Wendy Davis is launching a second TV attack ad in the Texas governor's race, this time criticizing Republican Attorney General Greg Abbott for his ties to companies that got cancer research grants and the role his office played in overseeing the awards.
The ad quotes a cancer survivor who says Abbott was "charged with overseeing the state cancer research fund'' while faulting him for not preventing corruption in the awards process.
"He let his wealthiest donors take tens of millions in taxpayer dollars without proper oversight," the man in the ad says.
The Texas Tribune thanks its sponsors. Become one.
The Abbott campaign intercepted the ad on YouTube before it aired on TV and blasted the Davis campaign Friday evening for running a "deceptive" attack out of desperation.
The Davis campaign confirmed the ad would begin running Saturday.
Abbott spokesman Matt Hirsch noted recent reports indicating that a prosecutor who helped conduct a CPRIT criminal investigation had found no evidence of corruption by any member of the CPRIT board.
Hirsch also accused Davis of hypocrisy, saying she had used her position as senator for personal gain in her work as an attorney with public sector clients.
"If there is a candidate who is guilty of pay-to-play politics, it's Sen. Davis, who has consistently sold her position to pad her personal bank account," Hirsch said. "This ad is yet another case of a desperate, losing campaign playing fast and loose with charges that have already been debunked."