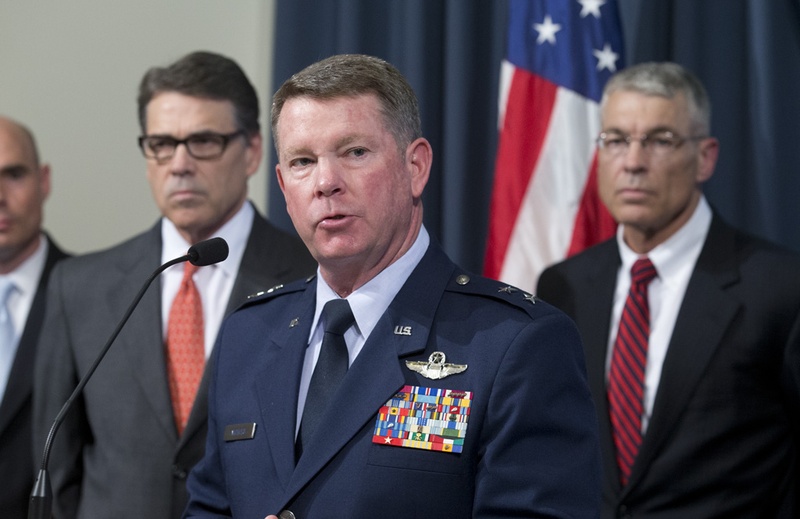 The Big Conversation
Top officials at the Texas National Guard and the Department of Public Safety on Tuesday told a select House committee looking at the costs of the ongoing border operation that they did not request Guard troops.
Nor, as the Houston Chronicle's Brian Rosenthal reported, did they know why Gov. Rick Perry decided to send up to 1,000 troops to the border to back up existing efforts by state troopers. With this new information in hand, Democrats on the panel questioned Perry's decision.
"What is the cost-benefit analysis to the state of Texas of having the surge ... when there are other tremendous needs like transportation in this state?" asked Sylvester Turner, D-Houston, as reported by Rosenthal. Panel Chairman Dennis Bonnen, R-Angleton, stepped in to defend the action, saying the state's decision to act will save money, the Austin American-Statesman's Jonathan Tilove reported.
Perry is getting one already measurable benefit from his freelancing on the border: His poll numbers are up. This via The Hill:
"A Fox News poll released Monday night found 12 percent of registered Republican voters said they would like to see Perry as the GOP nominee for president in 2016 — tied with former Florida Gov. Jeb Bush. Perry's numbers increased 7 points since Fox last polled the question in April."
The Day Ahead
• Republican gubernatorial candidate Greg Abbott is in Galveston hosting a meet-and-greet with the Share the Gulf Association.
Trib Must-Reads
Texas Governor's Race: Analyzing the Money, by Jay Root and Becca Aaronson
Four Guys and a Boat Tackle a Texas-Sized Water Problem, by Neena Satija
McRaven Named Sole Finalist for UT System Chancellor, by Reeve Hamilton
Elsewhere
Cruz opposes House border bill, Politico
Greg Abbott: Heterosexual marriage better for Texas, Austin American-Statesman
Van de Putte: 'Under no circumstance will I be running for mayor of San Antonio', San Antonio Express-News
Wendy Davis Needs to Be a Hero Again, Texas Observer
Federal agency objects to Texan's bill to deal with Red River land, The Dallas Morning News
Outbound crude sails through port at record pace, Corpus Christi Caller-Times
Jury awards Ventura $1.8M in defamation case, The Associated Press
Quote to Note
"That's a question … of when you want to leave the battlefield. We're going to spend whatever we need in the state of Texas to protect our citizens. That's what we expect and that's what we will do."
— Gov. Rick Perry, likening the border to a battlefield while defending his call up of the National Guard in a press call hosted by New Hampshire GOP Chairwoman Jennifer Horn
Today in TribTalk
Houston should say yes to Uber and Lyft, by Stephen Costello
Houston should say no to Uber and Lyft, by Noah M. Horwitz
Trib Events for the Calendar
• The Texas Tribune Festival runs from Sept. 19-21 at the University of Texas at Austin.
Bonus event! Skip the line and join us at legendary Franklin Barbecue for an intimate dinner and a lively discussion about the upcoming election with Chris Hayes of MSNBC. This event is not included in the regular Festival badge and requires an extra ticket. Barbecue and beer are included with the ticket price of $250.
Purchase your ticket when you register, but hurry as space is extremely limited. Tickets on sale now.