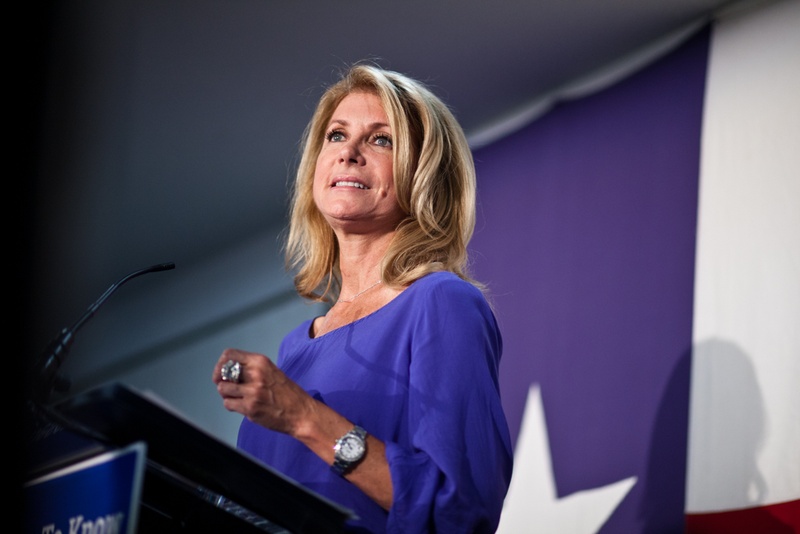 The Big Conversation
The Fort Worth Star-Telegram's Bob Ray Sanders is pushing back against one major tenet of the conventional wisdom surrounding the race for governor: Wendy Davis needs to maintain a healthy separation between her and President Barack Obama.
The columnist Sanders calls that "a huge mistake" that could lead to "her potential voters staying home in droves on Election Day." Sanders' main point is that Davis needs to focus more on invigorating the Democratic base in Texas. "Who better to help her do that than the president himself? Consider the largest counties in Texas and how they voted in the 2012 election, Obama versus Mitt Romney. All but one went for Obama."
He added, "In 2012, only about 63 percent of eligible African Americans, 42 percent of eligible Asian Americans and 39 percent of eligible Hispanics voted. In addition to getting those numbers up, Davis also will have to appeal to moderate Republicans, particularly women, who are not pleased with the sharp right turn their party leaders have taken. ... She also needs to stop avoiding the president as she did earlier this month when Obama was in Texas. Both were in Austin on the same day. If she doesn't heed this advice, many of the president's supporters may avoid her in November."
Trib Must-Reads
Campaigns Test Conventional Wisdom With Summer Ads, by Aman Batheja
The Texas Tribune thanks its sponsors. Become one.
Think It's Hot In Austin? Get Used To 110, by Neena Satija
Analysis: A Conundrum for Texas Capitol Gatekeepers, by Ross Ramsey
Elsewhere
Far-reaching Price investigation came down to basic graft charges, The Dallas Morning News
Lawmakers Reach Deal on a Fix for V.A.'s Health Care System, The New York Times
Motions seek to blame city of West for devastating explosion, Waco Tribune-Herald
Hearing set on bill to help resolve Red River land dispute, The Dallas Morning News
The Texas Tribune thanks its sponsors. Become one.
Do border surges work?, Austin American-Statesman
National Guard deployment questioned by Rio Grande Valley leaders, San Antonio Express-News
Fikac: Tea party lawmaker faced backlash for compassionate immigration view, San Antonio Express-News
Quote to Note
"He does bully people. But I bully people, too. In the context of county government, you sometimes have to do that."
— Dallas District Clerk Gary Fitzsimmons, on Dallas County Commissioner John Wiley Price's penchant for talking over people at meetings. His recent arrest on corruption charges has led to speculation his power and influence could be on the wane.
Today in TribTalk
The case for compassion at the border, by David Simpson
Living in two worlds as a black educator, by Kimberly McLeod
Trib Events for the Calendar
• The Texas Tribune Festival runs from Sept. 19-21 at the University of Texas at Austin. The next round of participants has now been announced, a list headed by Dan Patrick, state Rep. Sarah Davis and Houston ISD Superintendent Terry Grier. Act now!