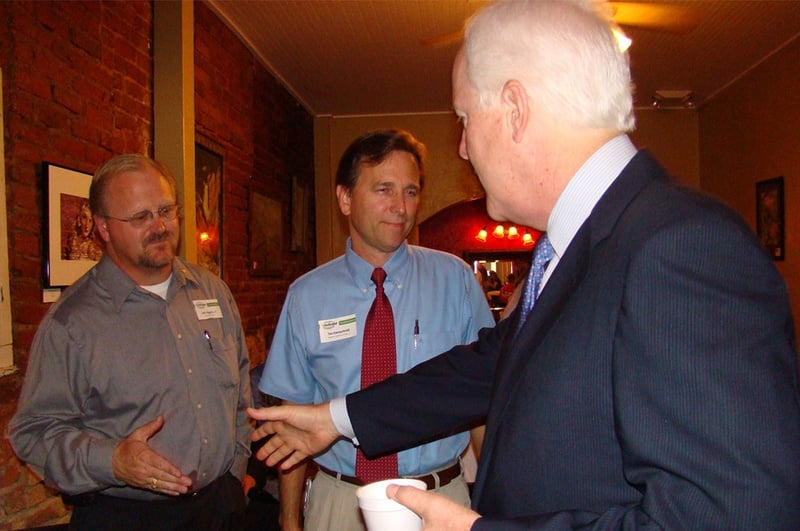 Editor's note: This story has been updated to include comment from John Higgins' lawyer, Sam Bassett.
A former top aide to state Rep. Tim Kleinschmidt, R-Lexington, pleaded guilty on Monday to two misdemeanor charges following a criminal investigation into improper travel reimbursements, Travis County Assistant District Attorney Gregg Cox said Tuesday.
John Higgins, formerly chief of staff to Kleinschmidt, was indicted last year on felony charges stemming from allegations of submitting false state travel reimbursement requests. He will serve four years of probation and repay about $9,000 to the state after pleading guilty to attempted tampering with a governmental record and attempted securing execution of a document by deception, Cox said.
Sam Bassett, Higgins' lawyer, said that Higgins recognized that he had submitted inaccurate documents but he denied doing so intentionally.
The Texas Tribune thanks its sponsors. Become one.
"He acknowledges he made errors in some of the submission of those documents," Bassett said. "He also thinks the staff he relied on made errors."
Despite maintaining his innocence, Higgins pleaded guilty to avoid the risk of a felony conviction at trial, Bassett said.
The prosecution stemmed from a Public Integrity Unit investigation that began in 2012. Cox, the director of the Public Integrity Unit, told The Texas Tribune in 2012 that the office launched the investigation after the state auditor's office alerted him to "some irregularities with his travel reimbursement forms."