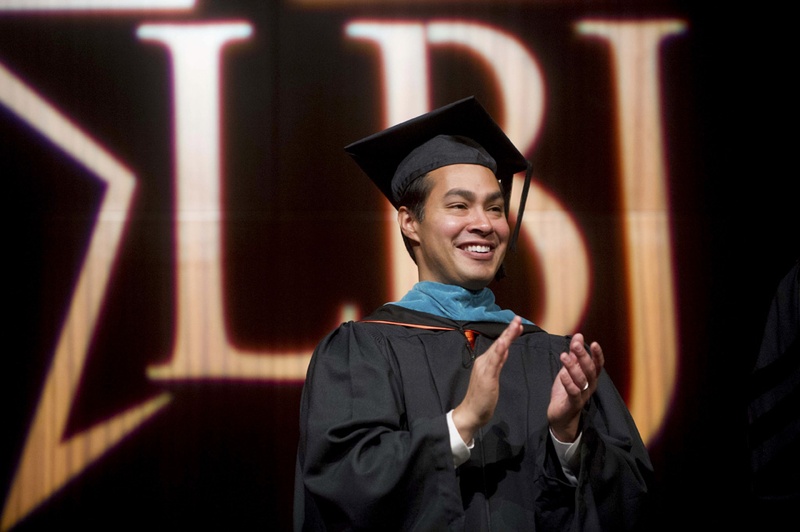 President Obama has officially nominated San Antonio Mayor Julián Castro to become the next secretary of housing and urban development, so our playlist inspired by Texas news kicks off with Andy Grammar's "I Choose You."
The easiest way to enjoy the playlist is to download Spotify, which is a free program. But even without it, you can still follow along. Here are the other selections for the week:
In their final debate of the primary, the Republican candidates for lieutenant governor were more cordial than in previous outings, so our second song is "A Tad Nicer Drama" by We Are Not a Glum Lot. That's followed by Sam Smith's "Money On My Mind," because some of these races — notably the Republican primary for attorney general — have turned out to be rather pricey.
A legislative committee working on articles of impeachment for a University of Texas System regent indicated it may be months before they have some ready for a final vote, so we have "Wait a While" by The Hold Steady. Then there's "Fences" by Phoenix since a Native American tribe has alleged that the border fence is discriminatory because it has forced them to give up some tribal land.
The Texas Tribune thanks its sponsors. Become one.
Texas was ranked as the 10th-most dangerous state for walking commuters, so we added "Can't Walk Away" by the state's own Latasha Lee & the BlackTies. Because legislators are proposing possible methods to help reduce wait times at VA clinics, we also added Paula Cole's "I Don't Want to Wait."
The UT System board of regents voted to keep tuition steady for in-state students in the upcoming academic year, inspiring the inclusion of "Let's Keep it That Way" by Anne Murray. Then, for state Sen. Robert Duncan, R-Lubbock, who is leaving the Legislature for a gig in academia as the new chancellor of the Texas Tech University System, we have Papercuts' "My Ivory Tower."
And we close with a nod to a story about new technology helping ducks find a new home: Lemon Jelly's "Nice Weather for Ducks."