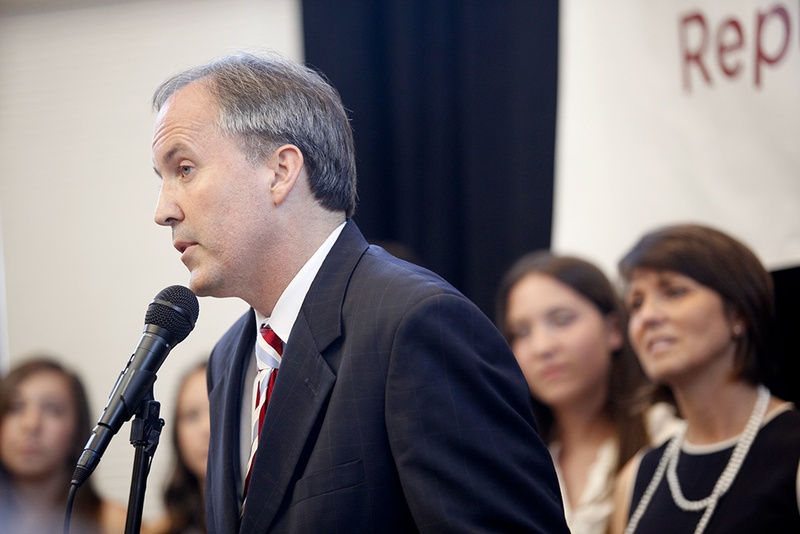 Following a similar retraction in Allen, the McKinney Police Association announced that it is withdrawing its endorsement of Republican attorney general candidate Ken Paxton.
Paxton, a Republican state senator who hails from McKinney, finished with a sizable lead in the three-way March primary. But the second-place finisher, state Rep. Dan Branch, R-Dallas, has been on the attack since Paxton was recently disciplined and fined by the Texas State Securities Board for violating state securities law.

The revelation already prompted the Allen Police Association to withdraw its support for Paxton, whose spokesman said the lawmaker was "saddened" by the decision.
"Given that the Attorney General is the chief law enforcement officer in the State of Texas, the McKinney Police Association feels it is necessary to protect the integrity of the AG Office and can no longer support Ken Paxton for Attorney General," said Jose Quiles, the president of the McKinney Police Association, and Farrel Ritchie, the chairman of its political action committee, in a press release announcing the retraction.
The Texas Tribune thanks its sponsors. Become one.
While some groups and individuals have pulled their support in the wake of the disciplinary action, Paxton still has endorsements coming in. For example, he recently announced that he had received the support of the political arms of the National Rifle Association and the Texas State Rifle Association.