Alameel and Rogers, a Study in Contrasts, Make Their Case
David Alameel and Kesha Rogers, the two Democrats facing off in a May 27 primary runoff for U.S. Senate, spoke with KUT News about why they're running for office.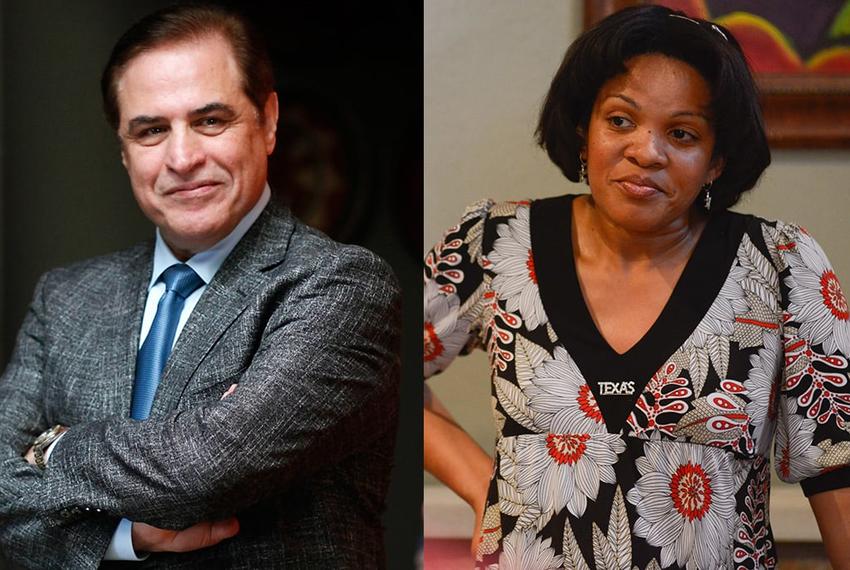 U.S. Sen. John Cornyn, R-Texas, is still waiting to find out whom he'll face in the November general election. In a May 27 primary runoff, Democrats will choose between Dallas dental center mogul David Alameel and Kesha Rogers, a Lyndon LaRouche disciple whom state Democratic leaders have shunned.
KUT News spoke with Alameel about why he's running for Senate.
"It's because I'm very very passionate about the working family. I myself started out very very poor, and I was working for a living at very very low pay for half of my life. And I became successful in the second half of my life. And so I don't forget how poor we were. And how important it is to have a good job, good education, to be able to have that opportunity to achieve the American dream the way I did."
Rogers, who finished about 25 points behind Alameel in the March primary, has drawn headlines — and the ire of her party — for her unconventional views, including her support for impeaching President Obama.
She spoke with KUT about another unorthodox position she has taken: ending the expansion of fracking in Texas to save water.
"What we're seeing right now in the state of Texas is the worst drought in this state's and nation's history that's devastating most of the West from west of the Mississippi, Texas and California. Now you're talking about taking millions of gallons of water in already depleted areas, extracting this water from the ground, and then using it for pulling up natural resources and gases."
Support public-service journalism that gets the context right
Your donations make our reporting possible and keep it free for all to access. Support our nonprofit newsroom by May 11, and your gift will help us unlock $25,000 in matching funds from our partners at Tito's Handmade Vodka, the Bernard & Audre Rapoport Foundation and the Suzanne Deal Booth Charitable Trust.
Yes, I'll donate today