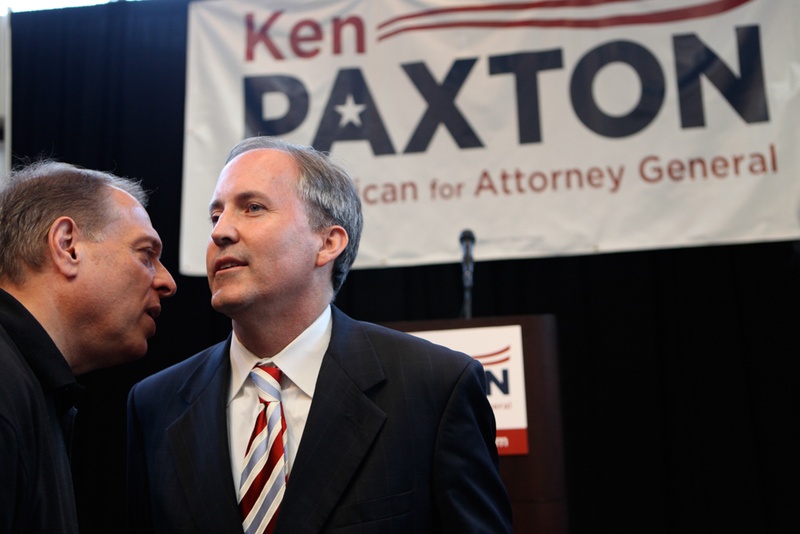 The Allen Police Association has withdrawn its endorsement of Sen. Ken Paxton, R-McKinney, in the race for Texas attorney general.
The group, which represents police officers who work for the Allen Police Department in Collin County, cited Paxton's recent acknowledgment that he had violated state securities law and was disciplined and fined by the Texas State Securities Board. A news release from the association president, Matthew Johnson, also criticized Paxton for failing to answer questions about the allegations that led regulators to act last week.
"We were troubled when we learned last week that the Texas State Securities Board determined that Ken Paxton had violated state securities law and, in response, issued a formal reprimand for his professional misconduct," Johnson said. "Paxton signed the reprimand and paid the fine with questions still remaining about whether he violated federal securities law. As law enforcement officers, we can no longer support Ken Paxton for Attorney General."
The retracted endorsement from the association hits particularly close to home for Paxton. He lives in McKinney, just up the road from Allen, which falls within his senatorial district.
The Texas Tribune thanks its sponsors. Become one.
Paxton and Rep. Dan Branch, R-Dallas, are vying for the GOP nomination for attorney general in a May 27 runoff. The winner will face Democrat Sam Houston in November.