Will Cold Shoulder From National Group Affect Davis' Chances?
by Ben Philpott, KUT News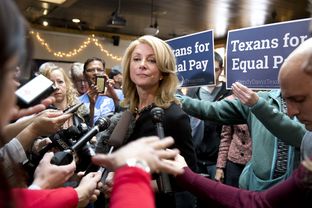 This week the head of the Democratic Governors Association said the Texas governor's race isn't in the top tier of races his group will be financially backing in 2014. What will that lack of support mean for Wendy Davis' chances here?