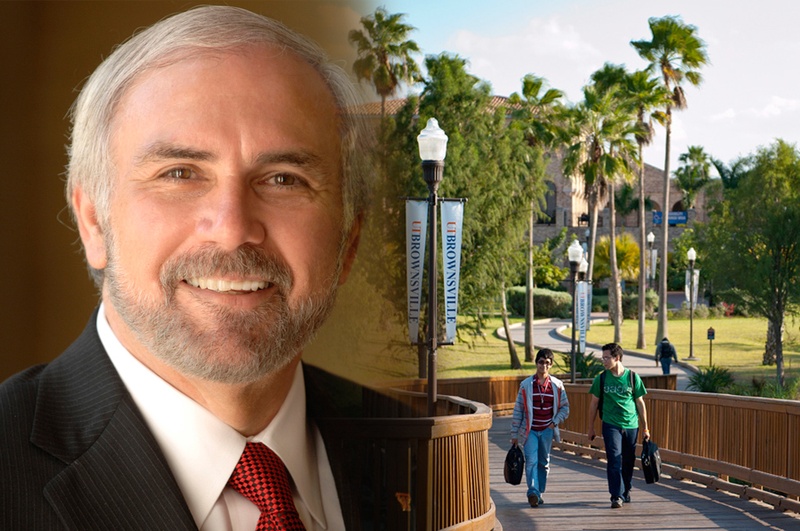 Guy Bailey, a former president of Texas Tech University, on Monday was named the sole finalist to be president at the new University of Texas-Rio Grande Valley campus.
The decision was made at a meeting of the University of Texas System Board of Regents. UT-RGV, which will include a medical school, is being formed in South Texas by merging the University of Texas at Brownsville and the University of Texas-Pan American. It is expected to enroll its first class in fall 2015.
"I view this role as the single most exciting educational opportunity in America today," Bailey said in a statement. "I look forward to working with everyone as we launch the nation's first major public university of the 21st century. I am truly honored to be the sole finalist."
Bailey was chosen over UTPA's sitting president, Robert Nelsen. Juliet García, the president of the UT-Brownsville, did not apply for the job.
The Texas Tribune thanks its sponsors. Become one.
Bailey served as president of Texas Tech from 2008 to 2012. He left Lubbock to become president of the University of Alabama, his alma mater.
He stepped down at Alabama after about two months on the job, citing a need to focus on his wife's health care needs. She passed away after a long struggle with cancer in September 2013.
A linguistics scholar, Bailey has also served as provost at the University of Texas at San Antonio and as chancellor at the University of Missouri-Kansas City.
Before Bailey can officially be named president of UT-RGV, he must wait a state-mandated minimum of 21 days.
"Outstanding leadership is crucial for any institution of higher education," Paul Foster, the chairman of the UT System board, said in a statement. "UT-RGV's unique and innovative environment, which will integrate next-generation technology and customized learning to increase access and affordability for all students, calls for a visionary leader like Dr. Bailey."