After Years of Reform, Lawsuit Rattles an Agency Still Facing Challenges
Like most child welfare agencies nationwide, Texas Child Protective Services has had its share of problems. Officials say reforms have made clear improvements, but the agency still faces problems.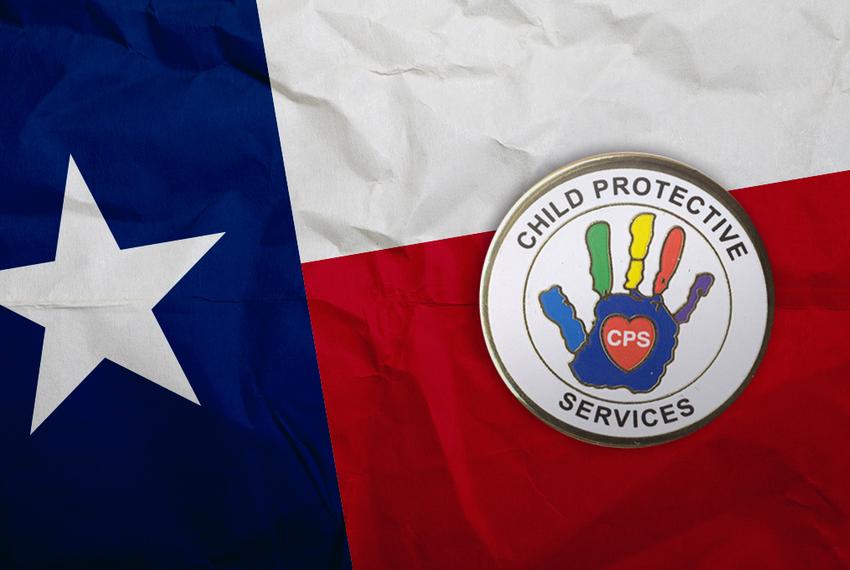 On paper, Texas Child Protective Services, one of the nation's largest child abuse investigative and foster care teams, is a formidable agency, equipped with a two-year $2.5 billion budget and about 8,000 employees.
But like most child welfare agencies in other states, it has had its share of adversity. After a series of horrific child abuse cases on the agency's watch, CPS underwent a decade of reorganization, pilot programs and internal audits, as well as admonishments endured by agency officials trotted before the Texas Legislature. Officials say agency reforms have made clear improvements.
"There are problems with CPS, but I remember what CPS looked like 20 years ago," said John Specia, a former family law judge from San Antonio who 16 months ago was tapped to helm CPS's parent, the Texas Department of Family and Protective Services.
He said he remembered "when the state didn't pick up a portion of foster care, and it was up to the counties and you had four kids that need protection. But the counties only had money for one."
Since 2005, laptops and cameras have been placed into the hands of investigators in the field. And there is a current four-year effort to replace the agency's creaky record-keeping software. This year, for the first time, the agency has outside consultants looking at its operation. There is also a plan in the wings to privatize foster care.
Although much of its funds come from federal dollars, CPS's budget remains stout. Its current two-year budget is nearly $800 million more than what was approved for 2006-07.
But the agency still faces problems. And what is causing significant unease in the agency is a federal court case in Corpus Christi that goes to trial Dec. 1. With no settlement talks in the works, officials fear the case could derail CPS's progress if the state loses.
In 2011, Children's Rights Inc., a New York-based advocacy group, filed a suit targeting the state's long-term foster care system, a legal state known as permanent managing conservatorship, or PMC. The advocacy group says CPS keeps its charges for far too long, violating the children's constitutional rights.
"If the court grants the relief requested by Children's Rights, agency operations will be affected in a number of ways, depending on the order," CPS said in response to questions for a legislative review to come this summer. "The agency would likely be subject to long‐term oversight by the court, as well as unknown expert panels empowered to make recommendations regarding agency operations."
The lawsuit says that many children in the system face abuse. "These children languish in state care even though as of August 2010, nearly three-quarters of children in the state's PMC were legally free for adoption," it reads.
In part, the Children's Rights lawsuit calls for a court monitor for CPS to enforce reforms that include raising standards for workers and setting lower caseload limits. The lawsuit also calls for the state to quit placing children with no special needs in more restrictive, residential foster homes and for better staffing ratios in group foster homes.
"The situation is pretty dire, and it's not getting better," said Marcia Robinson Lowry, executive director of Children's Rights. "Although the tool we use is the court and the law, our goal is not to get a legal decision. Our goal is to change the system."
Tiffany Gorman, 19, was once a member of the plaintiff class in the lawsuit but has since aged out of it. The suit covers children currently in long-term foster care.
Gorman was placed in foster care after she was removed from her Amarillo home at age 11. In her first month with CPS, she said she was placed in 15 foster care homes.
"My mom was still kind of young and didn't know how to take care of me," she said.
Because her mother would not legally surrender her parental rights, Gorman, like many Texas foster care children, could not be adopted and remained in foster care.
Today she lives in Dallas, where she works as a welder and forklift operator.
Specia notes that there are areas for improvement, but he added that there is no blanket violation of foster children's civil rights.
"Do we have problems in foster care? Yes. Can you find instances where bad things happen in foster care? Yes," he said. "Do we need to get kids moved through permanency faster? Absolutely."
But are all 28,000 in Texas' foster care system having their rights violated? That's not going to be easy to prove, he said.
Texas, he said, has made significant progress since 2006, when more money began coming to CPS
Other states sued by Children's Rights lawsuits have been forced to comply with costly reforms, such as a court-ordered monitor, new computer systems and mandated reduced caseloads, which requires the hiring of more workers.
"In the 19 or so states Children's Rights sued before Texas, the average length of litigation exceeds 15 years," CPS said in its response to legislative review questions. "Only one state has exited its consent decree with Children's Rights in less than 10 years."
But Specia said he does not think the change Children's Rights lawsuits have brought in other states has been that dramatic.
"I do not see the child welfare systems in those states where they have won appreciably different than ours," Specia said. "I think the states become hamstrung by becoming part of a consent decree" that sets demands for states to meet.
He also said he believes the advocacy group will have a tough time proving its case.
"I don't think we benefit from being under a consent decree or a judgment, and I don't think we are violating children's constitutional rights. That is a very, very high standard," he said.
However, Specia acknowledged that if Texas loses before U.S. District Judge Janis Jack in its nonjury trial, it could cost taxpayers "hundreds of millions of dollars," depending on what CPS is ordered to do.
Lowry has heard this criticism before.
"Often we have a very constructive relationship with the state agency," she said. "More than one commissioner has said to me, 'Thank goodness for this court order. I couldn't get the money I need. I couldn't get the political leverage I needed without the order.'"
But Lowry also insisted that whatever expense incurred to correct basic agency standards is far less than pouring money into a system in which children remain in custody for years.
The agency continues to battle issues like high workloads for caseworkers, which now average about 19 a month for investigators and 30 for foster care workers, and the high caseloads force many to leave the agency.
There are also new pressures stemming from a robust state economy.
Job seekers are flocking to employment centers like Dallas and Houston. And the oil boom in West Texas and the Eagle Ford Shale, south of San Antonio, means rents are way up, taxing the salaries of caseworkers who make on average about $37,000 according to CPS.
Despite the pressures, CPS under Specia's leadership has garnered less of the Legislature's scorn. His straightforward answers to lawmakers' questions and willingness to consider different approaches has earned him praise.
"I think you're doing a great job," state Rep. Elliott Naishtat, D-Austin, said in a House Human Services Committee hearing this month.
Texans need truth. Help us report it.
Independent Texas reporting needs your support. The Texas Tribune delivers fact-based journalism for Texans, by Texans — and our community of members, the readers who donate, make our work possible. Help us bring you and millions of others in-depth news and information. Will you support our nonprofit newsroom with a donation of any amount?
Yes, I'll donate today
---
Information about the authors
Explore related story topics