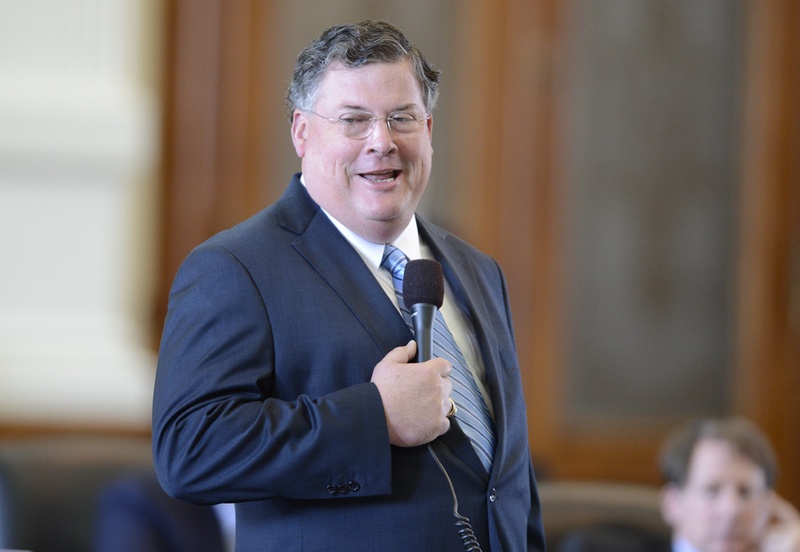 It's less than a month before voters in Montgomery, Harris, Galveston, Jefferson and Chambers counties choose whom they want to succeed Tommy Williams in the state Senate.
At this point, the surest thing you can say about the May 10 special election in SD-4 featuring a four-man Republican field is that it will probably be going to a runoff. All special elections are crapshoots to one degree or another. This one might be harder to call than others.
Let's start with the timing of the election. It's taking place on an election date filled with municipal elections, which will draw less attention than the party runoffs scheduled for just 17 days later. It would be fair to say this contest is being big-footed by the higher-profile statewide runoff contests, such as the one for lieutenant governor.
Also, there seems to be little that separates the contenders, either geographically or ideologically.
The Texas Tribune thanks its sponsors. Become one.
All four candidates — state Reps. Brandon Creighton and Steve Toth, The Woodlands Township Director Gordy Bunch and former state Sen. Michael Galloway — hail from the Montgomery County side of the district.
They all have claims to the committed conservative voter prevalent in SD-4. The Woodlands-based Texas Patriot PAC, for instance, gave a group endorsement to Creighton, Toth and Bunch.
Reaching voters is a challenge as well in a district that falls into two media markets — Houston and Beaumont — and where spending in one of those markets (Houston) is largely wasted on reaching non-district voters.
On the money front, the contest is led by Creighton, who has amassed almost $900,000 in his campaign war chest through his four terms in office, and Bunch, who has the ability to self-fund and reports about $360,000 in cash on hand.
Toth, meanwhile, is reporting about $43,000 in cash on hand, and Galloway, banking on name ID from his time in office in the 1990s and subsequent primary challenges to Williams, has just $6,000.
Creighton, Bunch and Toth have spent some money on ad buys. Toth and Bunch have gone up on cable systems in Houston and Beaumont, while Creighton has bought broadcast airtime in Beaumont. Toth has spent the most — $54,000 for ads running from April 9 through May 11. Creighton has spent the least — $21,000 — but he's only purchased a week's worth of ads. Bunch has spent close to $38,000 on 10 days' worth of ads.
Still, the biggest challenge here is getting voters' attention and making sure they know that an election is happening on May 10. As is often the case, the biggest rewards should go to the campaigns that execute the best on the blocking and tackling work of identifying and turning out their voters.