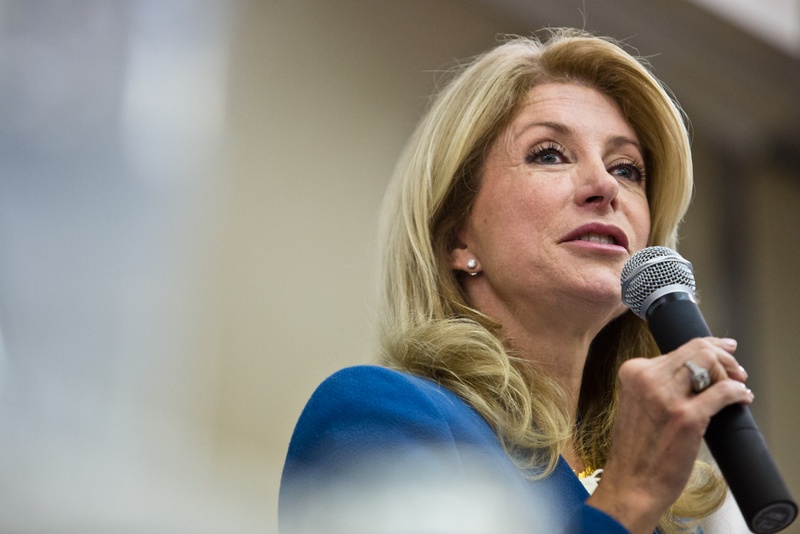 In a letter on Friday to Paul Foster, the chairman of the University of Texas System board of regents, gubernatorial candidate and state Sen. Wendy Davis, D-Fort Worth, encouraged the system to conduct an "open, transparent and thorough national search" for a new chancellor.
The current chancellor, Francisco Cigarroa, announced last month that he intends to step down this year, once a replacement can be found, and return to practicing medicine full time. Gov. Rick Perry has indicated to regents that he would like Kyle Janek, the current executive commissioner of the Texas Health and Human Services Commission, for the post.
Earlier in the week, the system announced that it had signed a contract with a national executive search firm to assist them in the process, a move Davis said made her "glad."
She also encouraged them to consult with the Texas Exes, the alumni organization for the University of Texas at Austin, and the Texas Coalition for Excellence in Higher Education, an organization of higher education boosters. Both groups — particularly the latter — have been critical of Perry's approach to higher education and some of his regental appointees, who they believe have the university's president, Bill Powers, in their crosshairs.
The Texas Tribune thanks its sponsors. Become one.
In her letter, Davis said the next chancellor, in addition to commanding "respect and support" of people involved in higher education, must "be strong enough to withstand the pressures of those with political and other extraneous agendas that work to undermine great universities, rather than build them up."
Disclosure: At the time of publication, the University of Texas and the Texas Coalition for Excellence in Higher Education were corporate sponsors of The Texas Tribune. (See the full list of Tribune donors below $1,000 here.)
Reference Material