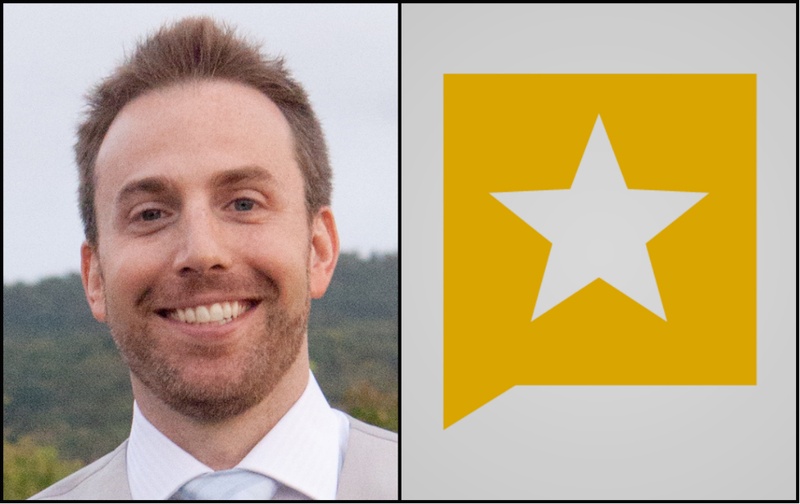 I'm pleased to announce that Tim Griggs, our loyal and dutiful Knight Foundation fellow these last six months, is joining the Tribune staff as a full-time employee, effective immediately — as our newly minted publisher and chief operating officer, leading all business-side operations and departments, just as Emily Ramshaw leads the editorial side.
Tim's focus from the day he arrived has been how we can run the Tribune better, smarter and more efficiently, all the while generating the kind of revenue that makes our economic model famously innovative and enables the awesome reporting and data work and events we produce. He's been perfectly suited to the task, given his background at The New York Times, where his charge was finding new and different ways to pay for serious journalism. His formal title there was executive director of cross-platform monetization — a mouthful, but the distillation is that he was responsible for revenue-generating products across digital platforms. Some years back he was the paper's director of strategic planning, another skill set that will benefit us as we look out three to five years into the future. (You may wonder why someone with his background is so committed to journalism, but of course Tim's professional origins are journalistic: He spent several years as the executive editor of a newspaper in Wilmington, N.C., that used to be one of the Times' regional publications.)
The Trib has many challenges this year and in the years ahead — all good. We want to grow, but wisely and with purpose; we want to accomplish more but not get greedy and distracted; we want to build our audience and our brand, but not at the expense of our mission and especially without compromising the integrity of our work. Tim is on board with all of this and can help — is helping, in fact. So many of the initiatives we've put in place since last fall have been his, and others he helped us get to on our own.
I've been impressed by Tim's intelligence, calm, reason, creativity and enthusiasm for what we do. But mostly what's struck me is that he's one of us: He gets us, what we're about, without being told. He rows in the same direction, with his eyes on the same destination. It will be great to have another able hand in sustaining and expanding what we've built.
The Texas Tribune thanks its sponsors. Become one.