Hegar Campaign Reports $2.7 Million On Hand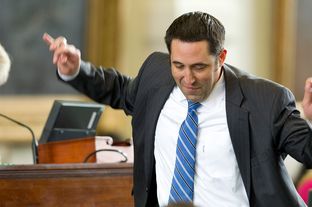 The Glenn Hegar campaign was first out of the gate Tuesday among statewide candidates with its announcement of fundraising results for the first three weeks of January.
Hegar, a Republican state Senator from Katy running for Comptroller, raised $262,000 and had $2.7 million cash on hand as of Jan. 23, according to the campaign.
Texas candidates have until Feb. 3 to report their fundraising from Jan. 1 to Jan. 23.
Hegar is running against state Rep. Harvey Hilderbran, R-Kerrville, former gubernatorial candidate Debra Medina and former state Rep. Raul Torres for the Republican nomination for Comptroller. The winner will face Democrat Mike Collier in November.