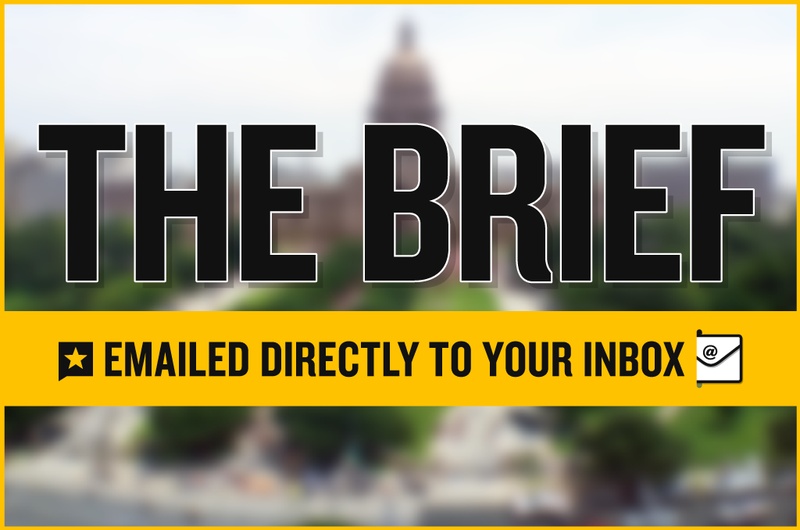 If you're anything like me, you've tuned into the morning Brief these last four years to get you prepared for the day ahead and the evening Brief to fill you in on what you missed while you were otherwise occupied.
Our hungriest fans have also received our daily email blasts, showcasing everything that appeared on texastribune.org in the previous 24 hours — or 12 hours, or 6 hours, depending on the depth of your news addiction.
Starting tomorrow, we're merging the convenience of the email blast and the need-to-know nature of the Brief into a single daily missive, delivered from newsletters editor John Reynolds' fingertips directly to your inbox first thing every morning.
Never fear: The Brief will still show up on our website — once a day, early in the morning. But if you're the type who reaches for your phone to squint at Twitter the moment you wake up, the emailed Brief is for you. It's designed to be your morning tip sheet, arming you with everything you need to know about Texas news, politics and events for the day ahead.
The Texas Tribune thanks its sponsors. Become one.
Meanwhile, we'll be replacing our ongoing email blasts with breaking news email alerts: a key election result, a surprising resignation, a major Supreme Court ruling. We know these are the stories you want to read in real-time.
If you're already signed up for our daily alerts, you'll automatically stop receiving those and start receiving the morning Brief and breaking news alerts. If you're not signed up, you can opt in to the Brief and the breaking news alerts here — it's free!
We hope you'll join us for this transition, the first of several exciting developments in store for 2014. Watch this space for more announcements in the coming weeks.
Texas Tribune donors or members may be quoted or mentioned in our stories, or may be the subject of them. For a complete list of contributors, click here.