The Evening Brief: June 5, 2013
Your evening reading: Cornyn pushing to add major border security amendment to immigration bill; Carter considering statewide run; judge to hear new evidence in school finance case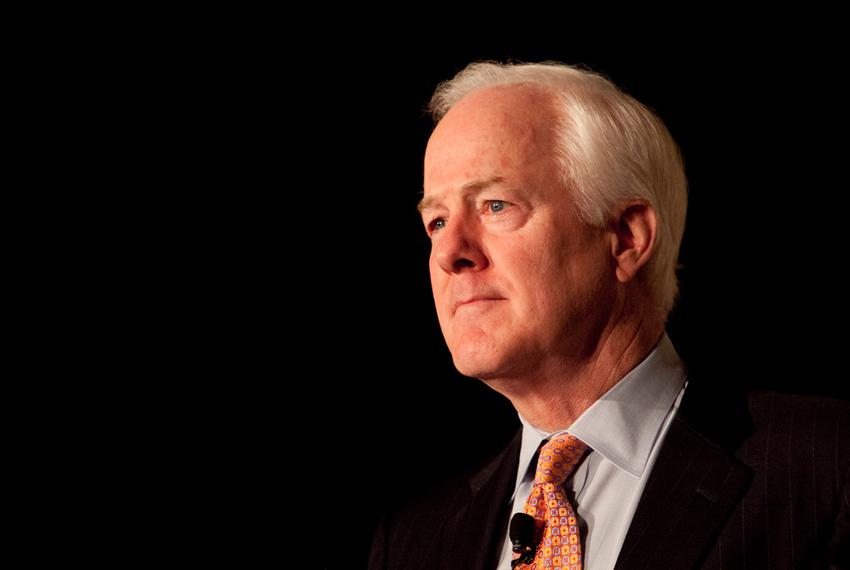 Culled
• Key Democrats reject GOP immigration amendment (The Washington Examiner): "Key Democrats are signaling their rejection of Senate Minority Whip John Cornyn's proposed amendment to the 'Gang of Eight' immigration reform bill. The Texas Republican on Wednesday unveiled a proposal he described as the 'antidote' for Republican concerns that the bill is too weak on border security. Cornyn said his amendment would help the legislation garner the GOP support the legislation needs to clear the Senate and gain support in the House. But a Senate aide to a Democratic member of the 'Gang of Eight' tells The Washington Examiner that Cornyn's proposal is unacceptable. 'The Cornyn amendment ... would subject immigrants to a "trigger" that is unworkable — period,' this aide said."
• Texas Rep. Stefani Carter exploring 2014 run for statewide office (The Dallas Morning News): "Rep. Stefani Carter said Wednesday she's considering a 2014 campaign for statewide office. Taking a page from George P. Bush's playbook, Carter didn't immediately say what office she was eyeing. The Dallas Republican has served two terms in the House. 'I've been meeting with people and setting things up,' Carter said. 'I'm exploring a run for statewide office.'"
• Ousted Texas water planners: We were 'excluded' (The Associated Press): "Fired under a major bill signed by Gov. Rick Perry, the state's top water planners say lawmakers drastically overhauled the Texas Water Development Board without seeking their input or offering them a chance to save their jobs."
• House and Senate lock down outside lawyers for redistricting (San Antonio Express-News): "The Texas House and Senate have finalized contracts capped at $75,000 each for outside lawyers to help with the thorny issue of redistricting during the special session."
New in The Texas Tribune
• Lawyers Ask to Reopen Evidence in School Finance Trial: "State District Court Judge John Dietz will hear new evidence in the sweeping school finance trial as he considers the effects of changes made during the recent legislative session."
• Bullet Train Plan Sparks North Texas Turf War: "A private firm's plan to develop a high-speed rail line between Dallas-Fort Worth and Houston is being closely watched by officials in North Texas, where there are varying opinions as to where the first station should be built."
• Interactive: Campus Construction Funding Proposals: Lawmakers failed during the regular session to approve money for construction at public universities, but some are hoping the special session will provide a second chance at the money. Use this interactive to see what's at stake.
• Water Treaty Concerns Trigger Lobbying Efforts, Calls for Changes: "As a statewide drought persists, the Rio Grande Regional Water Authority has hired a PR firm to help urge the federal government to mandate that Mexico deliver water to the U.S. under a decades-old treaty. But legal experts say that no matter what happens with the current dispute, conflicts would continue if the treaty isn't amended."
Texas Tribune donors or members may be quoted or mentioned in our stories, or may be the subject of them. For a complete list of contributors, click here.
Support public-service journalism that gets the context right
Your donations make our reporting possible and keep it free for all to access. Support our nonprofit newsroom by May 11, and your gift will help us unlock $25,000 in matching funds from our partners at Tito's Handmade Vodka, the Bernard & Audre Rapoport Foundation and the Suzanne Deal Booth Charitable Trust.
Yes, I'll donate today