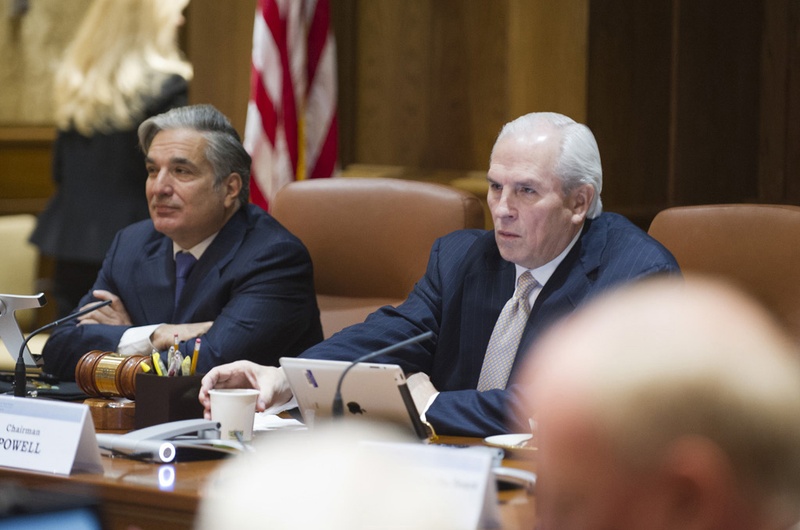 The University of Texas System regents voted unanimously Thursday to turn over documents to state legislators that they had considered withholding and to have the attorney general conduct a review of the University of Texas Law School Foundation.
Following the vote at an eagerly anticipated special meeting preceded by weeks of high drama, Regent Printice Gary called on his colleagues to support Chancellor Francisco Cigarroa and all the presidents of institutions in the system. "Let's give them the support, resources and most importantly the gratitude they most deserve," he said.
Regent James Dannenbaum said that board chairman Gene Powell's request to the attorney general to determine whether the system could keep documents from lawmakers was not an attempt to withhold them but an effort to ensure that the board was fulfilling its responsibilities and respecting attorney-client privilege. Dannenbaum said Powell's effort was "appreciated and unfortunately miscommunicated."
Prior to the vote, lawmakers sent unambiguous signals that this was the action they believed the regents should take.
The Texas Tribune thanks its sponsors. Become one.
A majority of senators signed a letter in late March encouraging the system to save money by having the attorney general rather than an outside investigator review a forgivable loan program run by the foundation to supplement faculty salaries at the UT School of Law. The program had already been internally reviewed by the system and was subsequently ended, so the senators felt commissioning an external review was "unnecessary" and alleged that it "targets the University of Texas at Austin for the obvious purpose of attempting to discredit its president."
Multiple elected officials had noted the irony of Powell's request for an opinion on whether the system could keep certain documents from legislators, given the board's reputation for making massive records requests of universities and promoting transparency and accountability.
"It seems to me that all this talk of accountability and transparency is starting to ring hollow," House Higher Education Chairman Dan Branch, R-Dallas, told the Tribune.
Lawmakers are considering a number of proposals to require more training for regents, to temporarily restrict voting capabilities of new board members and even to strip the board of authority and funding. The nominations of two new regents and the reappointment of current regent Paul Foster, who many observers expect to be the next board chairman, are still pending in the Senate.
Texas Tribune donors or members may be quoted or mentioned in our stories, or may be the subject of them. For a complete list of contributors, click here.