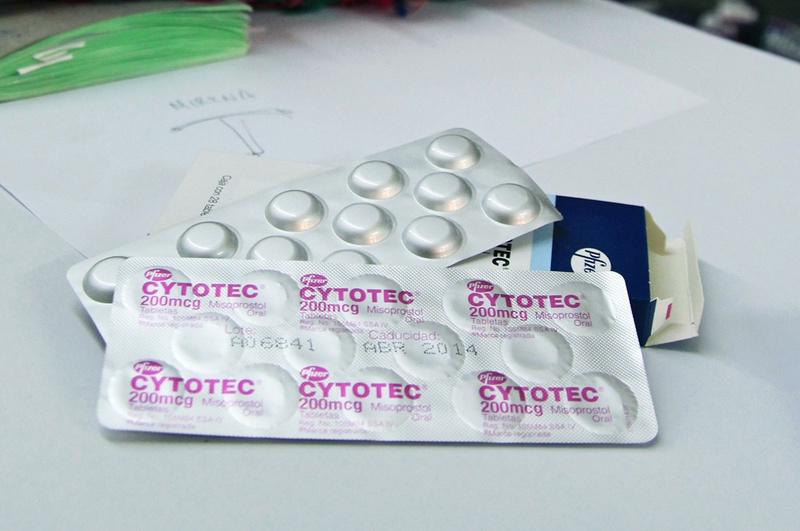 The House State Affairs Committee heard testimony Wednesday on a bill that would remove language in a state booklet distributed to women seeking an abortion that suggests induced abortion could increase a woman's risk of breast cancer.
"There is absolutely no scientific evidence to make this conclusion," said Rep. Sarah Davis, R-West University Place, the author of House Bill 2945, which was left pending in committee.
The Texas Health and Human Services Commission is currently revising the "Women's Right to Know" booklet distributed to women seeking an abortion. The booklet states that a woman's chances of breast cancer are affected by her pregnancy history, and women who have carried a pregnancy to term may be less likely to get breast cancer in the future.
"While there are studies that have found an increased risk of developing breast cancer after an induced abortion, some studies have found no overall risk," the booklet states. "There is agreement that this issue needs further study."
The Texas Tribune thanks its sponsors. Become one.
The National Cancer Institute, American Cancer Society, Texas Association for Obstetricians and Gynecologists, Texas Medical Association and Texas Hospital Association are among the medical groups that argue peer-reviewed scientific research shows there is no correlation between induced abortion and an increased risk of breast cancer.
"These are not fringe groups, so I would ask that you vote to live in fact and not fiction and that we remove this language from this booklet," said Davis, who identifies as pro-life. "I would ask that we return to reality in 2013."
Dr. Beverly Nuckols, a family doctor from New Braunfels and board member of Texas Alliance for Life, testified against the bill. She cited a study published by the New England Journal of Medicine in 1997 that showed pregnancy decreases the risk of breast cancer.
"No one would prescribe pregnancy to prevent breast cancer," Nuckols said. "We're just letting them know that if they have a risk factor in their family, this pregnancy may cut their risk of breast cancer in half."
Texas Tribune donors or members may be quoted or mentioned in our stories, or may be the subject of them. For a complete list of contributors, click here.