Reynolds Booked Into Montgomery County Jail
State Rep. Ron Reynolds, D-Missouri City, walked into the Montgomery County Jail on Tuesday morning to be booked on two counts of barratry. In a statement released Monday night, he maintained his innocence.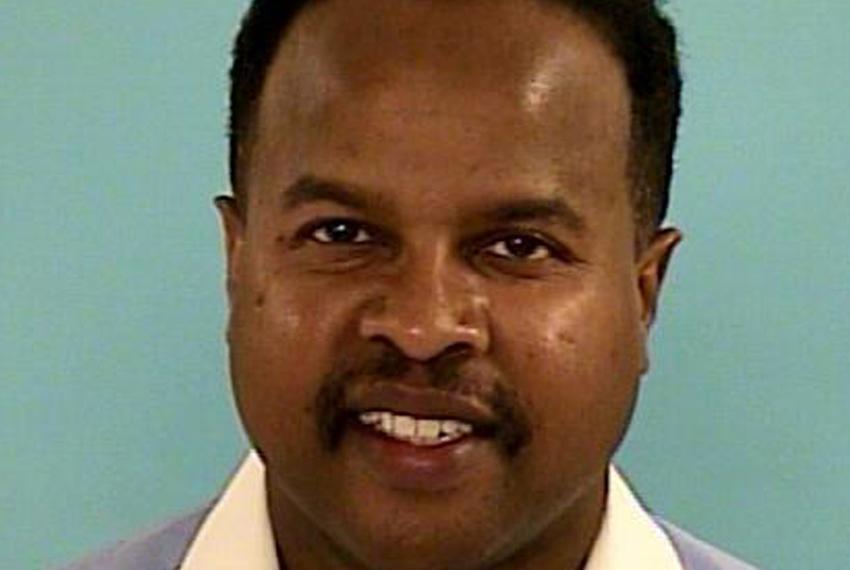 State Rep. Ron Reynolds, D-Missouri City, walked into the Montgomery County Jail on Tuesday morning to be booked on two counts of barratry.
His arrest comes a day after authorities raided his Houston law office, the offices of seven other area attorneys and two chiropractic practices for their alleged involvement in a quarter-million-dollar kickback scheme. And it follows last month's decision by the Harris County district attorney to drop similar charges against Reynolds, a personal injury attorney.
"This warrant and inquiry comes on the heels of my clearance from barratry charges in Harris County, and my office is fully cooperating with investigators regarding this matter as well," Reynolds said in a statement released on Monday night. "I will fight diligently to prove my innocence."
Barratry, often referred to as "ambulance chasing," is the illegal practice of offering legal services to accident victims within 30 days of the incident. The white-collar crime is a third-degree felony in Texas punishable by up to 10 years in jail and disbarment.
Reynolds and the other attorneys are accused of paying kickbacks to Robert Valdez, who has partial ownership in two chiropractic clinics and is the alleged ringleader behind the operation, according to KHOU-TV in Houston.
Phil Grant, the first assistant attorney to the Montgomery County district attorney, told the Tribune that Reynolds turned himself in to authorities early Tuesday.
Reynolds' bond was set at $5,000 for each count. According to Grant, the second-term state representative was expected to bond out Tuesday afternoon.
Reynolds now awaits the court to schedule his first appearance on the charges.
Reynolds was arrested last year after an undercover investigation by the Harris County district attorney's office determined a chiropractic firm was persuading patients to sign contracts naming him as their legal counsel before the patients had physical exams or met him.
The charges were dropped after two investigators involved in the case came under fire for, among other things, allegedly stealing evidence in different cases.
It's not clear when Reynolds will return to work at the Texas Capitol.
Texas Tribune donors or members may be quoted or mentioned in our stories, or may be the subject of them. For a complete list of contributors, click here.
Support public-service journalism that gets the context right
Your donations make our reporting possible and keep it free for all to access. Support our nonprofit newsroom by May 11, and your gift will help us unlock $25,000 in matching funds from our partners at Tito's Handmade Vodka, the Bernard & Audre Rapoport Foundation and the Suzanne Deal Booth Charitable Trust.
Yes, I'll donate today