TPPF Presents Plan to Reform Medicaid With Block Grant
The Texas Public Policy Foundation released a report on Wednesday detailing how Texas could use a block grant from the federal government to cut costs and fundamentally reform Medicaid.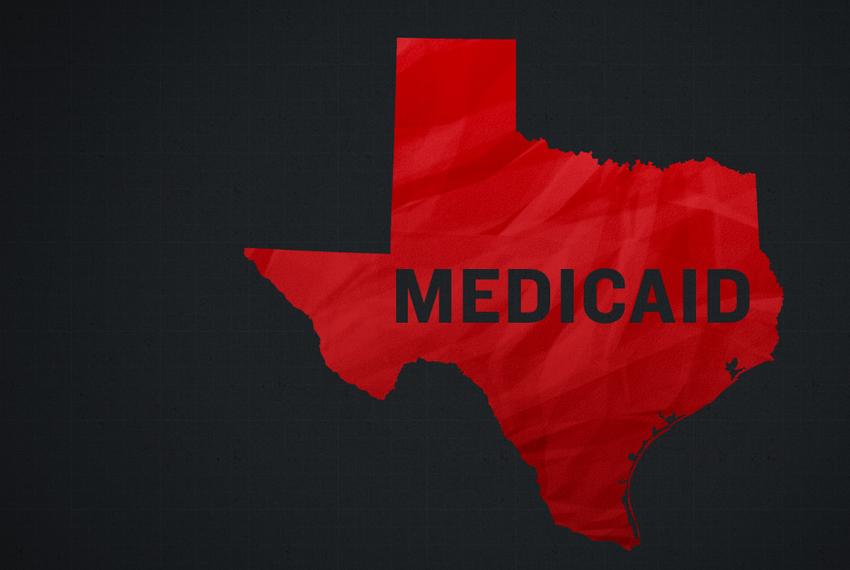 In a report released Wednesday, the Texas Public Policy Foundation detailed how Texas could use a federal block grant to cut costs and fundamentally reform Medicaid, the state's health program for the poor, without expansion.
"This report is a blueprint for reform so that Medicaid can fulfill its promise to the neediest [Texans] and right now, it does not," said Arlene Wohlgemuth, executive director of the conservative think tank. "What it is not is a blueprint for expansion under Obamacare."
Although proposals to reform Medicaid with a block grant are preferred by many Republican legislators, most acknowledge that Texas is unlikely to receive a "no strings attached" block grant from the Obama administration. But all parties agree that Texas — which has the highest rate of uninsured in the nation and spends a quarter of the state budget on Medicaid — needs to reform health care delivery for indigent populations.
In "Save Texas Medicaid: A Proposal for Fundamental Reform," the TPPF emphasizes the use of a block grant to let the state subsidize private health savings accounts so that Medicaid recipients can pay for health services. The reform plan it outlines would switch Medicaid from a defined benefits model to a defined contribution model.
In other words, Medicaid recipients would either enroll in a Medicaid managed care plan or be given subsidies on a sliding scale based on their income level. Those subsidies would be put into a health savings account to be used to pay for Medicaid recipients' health care services. The state could also attach "personal responsibility" measures to the subsidies as disincentives for improper use of care, Wohlgemuth said. For example, she said that if Medicaid recipients unnecessarily went to the emergency room, they could have to pay a higher co-payment or deductible.
"Gov. Perry has long advocated for block grant funding. States need the freedom to tailor health care delivery in a manner that best suits the needs of their populations and to implement common sense initiatives that fundamentally change the culture of government dependence," Lucy Nashed, a spokeswoman for the governor's office, said in an email. She added the TPPF "proposal should be part of the conversation as we continue pushing the federal government to provide flexibility."
Texas GOP lawmakers have overwhelmingly rejected the option of Medicaid expansion as directed by the Affordable Care Act, but there is discussion within the Legislature to craft "a Texas solution" to Medicaid reform that would allow the state to draw down billions in federal financing to expand Medicaid coverage.
In the current system, Texas receives roughly $60 in federal matching funds for every $40 the state spends on Medicaid services. If Texas reached an agreement with the federal government to finance Medicaid through a block grant, the state would receive a predetermined amount of federal financing to run the program. In comparison, if the state expanded Medicaid under the federal Affordable Care Act, the federal government would cover 100 percent of Medicaid expansion enrollees' health care services for three years, then slowly reduce the matching rate to 90 percent.
Billy Hamilton, the state's former chief revenue estimator and former deputy state comptroller, estimates the Medicaid expansion would cost Texas $15 billion over 10 years, while allowing Texas to draw down $100 billion in federal financing. With extra federal money coming in, Medicaid expansion could offset $1.2 billion in the 2014-15 biennium budget that Texas would spend on other health programs to cover poor populations, Hamilton estimates. (These Texas Tribune interactives show the economic impact of the Medicaid expansion by legislative district, and the effects on uncompensated care and the rate of uninsured by county, according to Hamilton's estimates.)
Gov. Rick Perry has supported proposals to reform Medicaid with a block grant, while maintaining that Texas should not expand Medicaid under the Affordable Care Act.
The governor's office is "of the opinion that a block grant would be the ideal waiver, and I would agree with that … I just don't have a lot of confidence in that [happening]," said Rep. John Zerwas, R-Simonton, who authored House Bill 3791 to set conditions for any agreement Texas may reach with the federal government to expand Medicaid under the Affordable Care Act. HB 3791 requires that any agreement to expand Medicaid would allow the state to tailor Medicaid benefits, and enhance cost-sharing by implementing "personal responsibility" measures, such as co-payments or deductibles. It also includes a severability clause that ends the agreement if the federal government reduced its share of Medicaid expansion financing.
While Perry hasn't wavered in his opposition to Medicaid expansion, other Republican-led states have reached compromises with the federal government to potentially expand Medicaid. In Arkansas, for example, the federal government has agreed to allow the state to offer subsidies for Medicaid expansion enrollees to purchase private coverage through an online health insurance exchange that would be set up under the Affordable Care Act. For its part, the state must ensure that Medicaid expansion recipients can still receive any benefits offered by traditional Medicaid that are not covered in the subsidized private health plans through the state's program.
"Arkansas' deal was really a pretty bad deal," said Wohlgemuth. She said that in order for Texas to receive a block grant and switch to a defined contributions plan — rather than a defined benefits plan — the federal government would have to approve legislation allowing states to opt out of Title XIX of the Social Security Act, which mandates states to provide certain benefits through Medicaid.
"In order to stabilize program costs and ensure the state can fulfill its responsibility to current Medicaid enrollees over the long term, systematic reform is required at both the state and federal level," she said.
Texas Tribune donors or members may be quoted or mentioned in our stories, or may be the subject of them. For a complete list of contributors, click here.
Texans need truth. Help us report it.
Our Fall Member Drive is underway, and we need your support. The Texas Tribune is a critical source of truth and information for Texans across the state and beyond — and our community of members, the readers who donate, make our work possible. Will you join as a member with a tax-deductible donation of any amount?
Yes, I'll donate today
---
Information about the authors
Explore related story topics