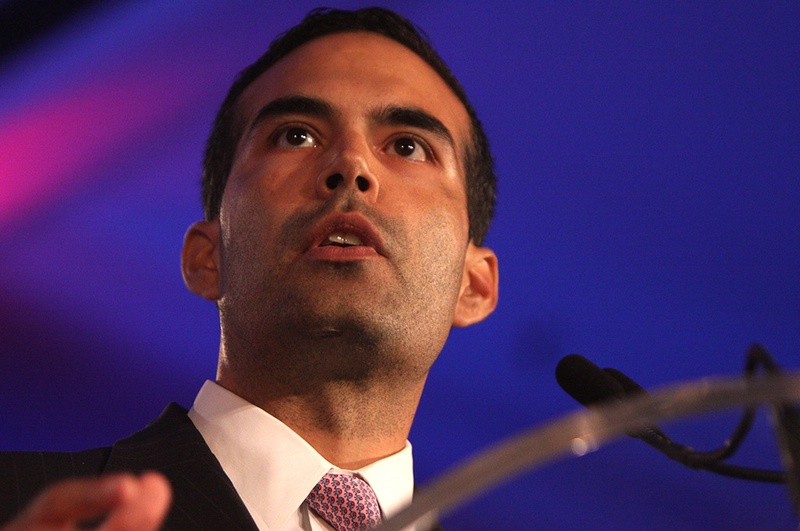 George P. Bush's "Halo" has disappeared.
The video announcing Bush's run for Texas land commissioner on Wednesday was set to a familiar tune: the back-track to Beyoncé's hit 2009 single "Halo." The campaign's decision to use music from a prominent supporter of President Obama's, someone who sang at his inauguration, attracted media attention from around the country.
As of Thursday morning, that video was no longer publicly available on YouTube; it's now "private." And on Bush's campaign website, the video was swapped out overnight with one featuring similar, but markedly different, music.
Bush spokesman Juan Roberto Hernandez told the Tribune that the singer had not complained about the music or asked that it be taken down. "We didn't get any calls from Beyoncé or her people," he said. Rather, Hernandez said, the campaign's video production department made the switch "for consistency" — because the campaign is getting ready to release Spanish language ads and wants them all to have the same feel.
The Texas Tribune thanks its sponsors. Become one.
It's not unusual for politicians to get crosswise with musicians when they rely on their tunes on the campaign trail. Everyone from Jackson Browne to the Foo Fighters asked John McCain to stop playing their music on the 2008 campaign trail. And David Byrne went after former Florida Gov. Charlie Crist for using a Talking Heads song in 2010.
Bush's uncle, George W. Bush, was scolded during the 2000 campaign for using music from Tom Petty, John Mellencamp and Sting.
Texas Tribune donors or members may be quoted or mentioned in our stories, or may be the subject of them. For a complete list of contributors, click here.