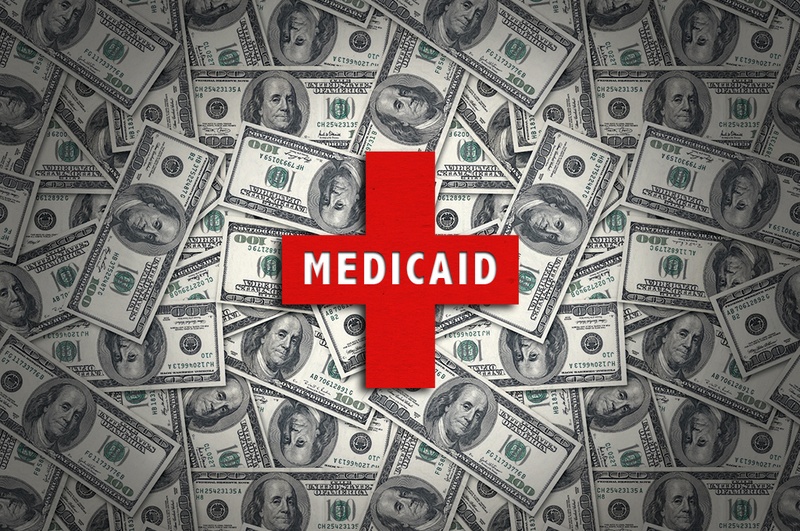 Updated, 5:20 p.m.:
During four hours of public testimony on Senate Bill 7 on Tuesday, disability rights stakeholders aired concerns on the bill's proposals to redesign Medicaid and acute care services to contain costs.
"Transition is hard for all of us, but it can be devastating for the intellectually disabled," said Wayne Johnson, the father of an intellectually disabled 27-year old daughter who lives at the Mary Lee group home in Austin. He urged lawmakers to remember how sensitive disabled people can be when approving drastic changes to the system. "Remember their feelings, remember their routines, their community and their relationships so they can attain all that they can possibly be," he said.
SB 7 aims to curb costs by expanding managed care services, establishing pilot programs to try capping costs and to monitor services more efficiently. It would also set up an "intellectual and developmental disability system redesign advisory committee" — made up of stakeholders from disability rights groups — to advise the Health and Human Services Commission on ways to efficiently redesign Medicaid acute care services.
Health care providers, intellectually and developmentally disabled Texans and their family members had a long list of concerns.
Some said the pilot programs could not adequately test proposed payment changes without including state-supported living centers, which aren't in the current bill. Others had specific concerns about the introduction of managed care organizations into the delivery and reimbursements for care. For example, some advocates said, home and residential care providers' Medicaid payment rates are already inadequate, and managed care organizations have a history of reducing provider reimbursement rates.
"I ask that Senate Bill 7 not be passed, because it would take away our health care that we really need," testified a resident at Evergreen Life Services in Dallas, almost in tears. "With the help of the staff and all of Evergreen, I have actually been able to cook, wash my own clothes…I just have an everyday life."
"This is a major bill and a major change, but I think that the concerns are misinformation-driven to a huge extent," said Nelson. She asked the Department of Aging and Disability Services to hold additional stakeholder meetings to educate the disability rights community on the redesign proposed in SB 7. That meeting will be held March 4.
"We put too much attention on labels, we need to start serving people with the services they need," said Jennifer McPhail with ADAPT of Texas, a disabilities rights group. Many members of ADAPT of Texas testified to the committee while wearing hats with the slogan, "Label Jars Not People." They expressed support for the intent of SB 7 to reform Medicaid services, but hoped lawmakers would be more specific about how stakeholders' input would be incorporated in the redesign process.
Chris Traylor, the state's chief deputy health commissioner, held a question-and-answer session at the Capitol to address stakeholders' apprehensions Tuesday afternoon. A handful of the people testifying, including Johnson, changed their position from against SB 7 to neutral, saying the meeting had assuaged many of their concerns.
"I think we got a much greater level of clarity with some of the parents, provider groups and some of the stakeholders," said Traylor. When asked by the committee if he'd determined any additional amendments lawmakers should consider to SB 7, he said he would like "to cogitate on some of that for awhile and come up with the right language and work with stakeholders to make sure we get it right."
Original story:
Looking to save Texas millions of Medicaid dollars, the Senate Health and Human Services Committee laid out plans on Tuesday to redesign long-term care services for disabled Texans.
"We cannot continue down this road, and we want to provide services — the best services we can to the most people in need — and if you look at the projected numbers we can't do it unless something changes," said Sen. Jane Nelson, R-Flower Mound, the chairwoman of the Senate Health and Human Services Committee and author of Senate Bill 7, which would redesign long-term and acute care services for the disabled and elderly. In response to backlash from disability rights advocates on measures in SB 7, Nelson said she met with stakeholders and offered a committee substitute to address their concerns.
Texas spent more than $25 million on Medicaid long-term and acute care services in 2010, according to the Kaiser Family Foundation. Roughly two-thirds of Texas Medicaid dollars are spent on services for seniors and disabled Texans, while those groups make up a quarter of Medicaid enrollees.
SB 7 intends to curb costs by expanding managed care services, establishing pilot programs to try providing services at capitated costs and implementing measures to ensure more efficient monitoring of services. It also sets up the intellectual and developmental disability system redesign advisory committee — made up of stakeholders from disability rights groups — to advise the Health and Human Services Commission on ways to efficiently redesign Medicaid acute care services.
The committee will hear public testimony on the bill Tuesday afternoon. Many disability rights advocates in Texas are concerned that managed care organizations would reduce services and interfere in the way they receive care.
"We are not cutting services. To achieve the results we like, we want to coordinate services to provide better care," said Nelson, who emphasized the redesign proposed in SB 7 could extend services to 12,000 disabled Texans currently on waiting lists.
After laying out the provisions in the committee substitute, Nelson invited four witnesses to testify in order to clarify "misconceptions" about the bill.
SB 7 "takes a stab at trying to build a sensible system," said Bob Kafka, a long-term disability rights advocate in Texas. He questioned why other disability advocates were protecting a system that they've said for years needs reform. "Medicaid ain't going to be what it is today, and I think this is actually, really a progressive bill."
The term "managed care" carries heavy connotations, said the witnesses who testified in favor of the bill.
"I don't want my care to be managed, I don't want anybody managing my care except myself," said Lex Friedman, a professor at the University of Texas Health Science Center who broke his neck in a car accident in 1977. Despite the connotations of the term "managed care," in his experience, Friedman said managed care has improved the efficiency and quality of Medicaid services.
Managed care programs "have enabled people with disabilities to live more independently, to avoid hospitalization," he said. And the managed care companies have "put some organization to what really is a very complex program."
Texas Tribune donors or members may be quoted or mentioned in our stories, or may be the subject of them. For a complete list of contributors, click here.