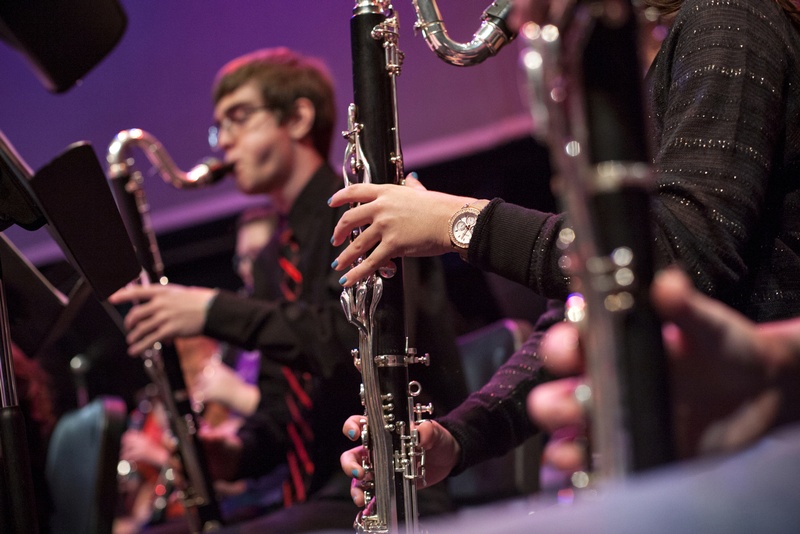 At the end of each news-filled week, we like to set some of our best stories to music. This week, in honor of reporter Brandi Grissom's "Trouble in Mind" series, we kick off our playlist with Janis Joplin singing a classic song of the same name.
You can download Spotify (for free) to easily enjoy all the week's songs. But even if you don't have the program, here are the rest of the selections and links to the stories that inspired them:
One of the biggest stories of the week was Lt. Gov. David Dewhurst's public admonishment of unnamed University of Texas System regents for allegedly spreading unspecified rumors about the personal life of University of Texas at Austin President Bill Powers. "The Rumor" by The Band provides some insight into how these things spread.
Dewhurst subsequently teamed up with House Speaker Joe Straus to form a joint committee to look into higher education governance issues. The message from lawmakers to the regents is similar to the lyrics of Cole Porter's "I've Got My Eyes On You," sung here by Dianne Reeves.
The Texas Tribune thanks its sponsors. Become one.
This week, the "it" in Twisted Sister's "We're Not Gonna Take It," is Medicaid expansion, which Gov. Rick Perry made clear he has no interest in. "That's It, I Quit, I'm Moving On" is essentially what state Rep. Mark Strama, D-Austin, said as he announced his intention to leave the Legislature and possibly run for Austin mayor.
Meanwhile, a debate raged about the state's high school graduation requirements. On behalf of the students who have to meet whatever standards lawmakers ultimately settle on, we have "Graduate" by Third Eye Blind. And for legislators who got to ride in Google's self-driving car, we've included Randy Travis' "Look Heart, No Hands."
"Methamphetamine" is a song by Old Crow Medicine Show, as well as a drug that authorities are seizing at a growing rate on the Texas-Mexico border. In another song, Kelis uses her "Milkshake" to bring all the boys to the yard, just as state Rep. Mary Gonzalez, D-El Paso, is hoping her dairy-themed bill brings certain farmers back to her region.
And we close with the case of Vistasp M. Karbhari, whom the UT System regents named the sole candidate to be the next president of the Unviersity of Texas at Arlington and then abruptly turned around and announced a meeting to revisit the decision. Ultimately they opted to do as the classic Tammy Wynette song (sung here by Lyle Lovett) advises: "Stand By Your Man."
Here's the playlist:
Texas Tribune donors or members may be quoted or mentioned in our stories, or may be the subject of them. For a complete list of contributors, click here.