UT-Austin Announces Nine Massive Open Online Courses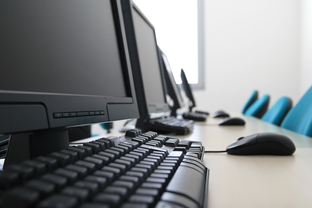 Through a nonprofit provider of free online content, the University of Texas at Austin will offer nine massive open online courses in the coming year, officials announced Monday.
The courses, open to anyone anywhere, include titles like "Introduction to Globalization," "Energy Technology & Policy," "Jazz Appreciation" and "Mathematics and Effective Thinking."
Four of the courses offered through the partnership will be available in fall 2013, and another five will come online in spring 2014.
In October 2012, the University of Texas System entered into a partnership with edX, which began in early 2012 as a joint venture between Harvard University and Massachusetts Institute of Technology. At the time, the system committed to providing the service five courses by the end of 2013.
Harrison Keller, UT-Austin's vice president for higher education policy and research, said that a call to the faculty yielded 23 strong proposals for courses. "Our faculty are not just open to but enthusiastic about experimenting with this new delivery mechanism," he said.
In February, an open online course that the Georgia Institute of Technology offered through Coursera, a for-profit rival of edX — ironically on the subject of how to plan online courses — had to be yanked over concerns from students over how it was being run.
"This is highly experimental, and sometimes things aren't going to work out for folks," Keller said. "It's a good lesson of being careful about the technologies that you use. These projects are on the frontier of what's known and what's not known for online course development."
While some universities have announced plans to begin providing credit for massive open online courses, Keller said, "At this point, we're not planning to use the first nine MOOCs as credit-bearing courses, but as these issues get worked through, it would be terrific if we could figure out ways to use the platform for credit-bearing courses. We're part of those conversations with edX."
Here are the nine upcoming MOOCs from UT-Austin, and the faculty members conducting them:
Fall 2013
Ideas of the Twentieth Century — Daniel Bonevac, College of Liberal Arts; Roy Flukinger, Harry Huntt Ransom Humanities Research Center
Introduction to Globalization — John Hoberman, College of Liberal Arts
Bench to Bedside: Introduction to Drug Development and the Commercialization Process — Janet Walkow, College of Pharmacy; Donna Kidwell, IC2 Institute; Alan Watts, College of Pharmacy
Energy Technology & Policy — Michael Webber, Cockrell School of Engineering
Spring 2014
Jazz Appreciation — Jeffrey Hellmer, College of Fine Arts
Foundations of Data Analysis — Catherine Stacy and Michael Mahometa, College of Natural Sciences
Mathematics and Effective Thinking — Michael Starbird, College of Natural Sciences
Introduction to Embedded Systems — Jonathan Valvano and Ramesh Yerraballi, Cockrell School of Engineering
Linear Algebra: Theory and Computation — Robert van de Geijn and Margaret Myers, College of Natural Sciences
Texas Tribune donors or members may be quoted or mentioned in our stories, or may be the subject of them. For a complete list of contributors, click here.