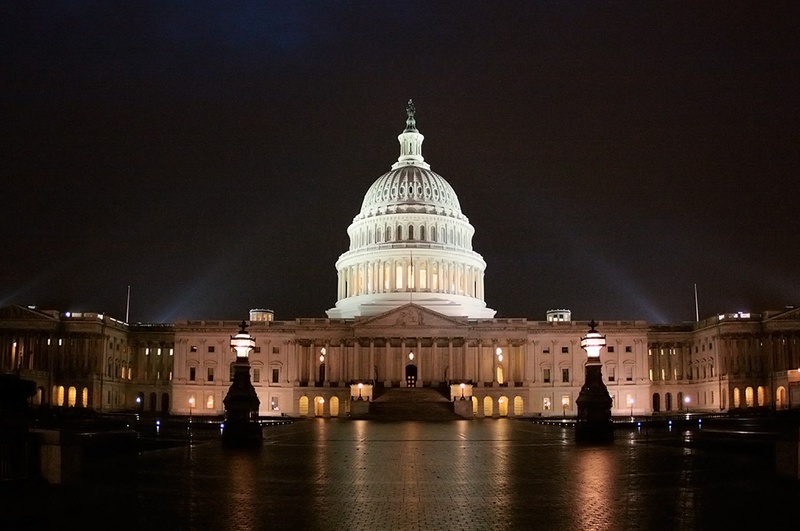 The Big Conversation
Texas Republicans in Washington largely put partisanship aside on Monday as President Barack Obama marked the beginning of his second term with a vigorous defense of liberalism.
Amid the day's celebrations, Republicans like U.S. Sen. John Cornyn muted their criticism of Obama, instead offering faint praise of the president's speech, which emphasized issues like gay rights, climate change and immigration.
"I felt like he was talking about what he wants to try to do the next four years, which is what presidents do," Cornyn said, according to The Dallas Morning News. "What he did was appeal to our better angels and hopefully we can rise to the challenge."
The Texas Tribune thanks its sponsors. Become one.
Democrats, as expected, cheered Obama and the day's festivities, which prominently featured several famous Texans, as well as the Palmview High School Mariachi and Folklore Group from Mission, which marched in the inaugural parade.
"He made commitments today," longtime U.S. Rep. Sheila Jackson Lee, a Houston Democrat who attended the inauguration, told the Morning News. "I think the president is going to be a little bit tougher, but he will also seek common ground."
Not all of the state's Republicans held back, though.
"I did not hear the president commit to working with Republicans," U.S. Rep. Kevin Brady, R-The Woodlands, told the San Antonio Express-News, adding, "I heard more of the same rhetoric dividing Americans based on their success and pursuing an extreme agenda of global warming, gun control and more spending that's not paid for."
Culled
Texas news from across the state and around the web
• Martinez: I am running for Governor of Texas in 2014 (Rio Grande Guardian): "When Miriam Martinez lost her bid to become state representative for District 41 in McAllen last year she told reporters that her next race would be for something bigger. There was speculation that the TV and radio personality might run for Congressional District 15, currently held by U.S. Rep. Hinojosa, D-Mercedes. In fact, the Edinburg Republican says she has even greater ambitions. She has told the Guardian she plans to run for governor of Texas in 2014. 'It is true. I am running for governor of Texas. I have contacted the Texas Ethics Commission, the Republican Party of Texas and the Hispanic Republicans of Texas,' Martinez said, in a telephone interview. 'I will be mounting a serious, disciplined and focused campaign. It is a dream come true.'"
The Texas Tribune thanks its sponsors. Become one.
• Joe Scarborough wrings his hands over the fiery Sen. Ted Cruz (Washington Examiner): "On MSNBC this morning, host Joe Scarborough was critical of Sen. Ted Cruz R-Texas after his fiery appearance on Meet the Press yesterday. 'Can somebody tell him that he's actually Senator of a large demographically changing state and not a spokesman for the Tea Party?' moaned Scarborough. 'I was shocked!' MSNBC host Andrea Mitchell added that she was also 'shocked' reminding Scarborough that Sen. Schumer D-N.Y. was polite in spite of Cruz's "unusual" behavior."
• Early voting in Senate District 6 race wraps up Tuesday (Houston Chronicle): "Early voting in the special election for state Senate District 6 ends Tuesday. The election is Saturday. More than 6,700 voters had cast their ballots through last week at seven locations in Houston, Baytown and Galena Park. The district covers much of Houston's East End, as well as parts of Baytown and Pasadena."
Quote of the Day: "It was aspirational. Gives us something to shoot for." — U.S. Sen. John Cornyn on Obama's inauguration speech
Must-Read
Texas Tribune donors or members may be quoted or mentioned in our stories, or may be the subject of them. For a complete list of contributors, click here.