The Evening Brief: Jan. 14, 2013
Your evening reading: White House responds to Texas secession petition; rule changes deal blow to House Democrats; George H.W. Bush released from Houston hospital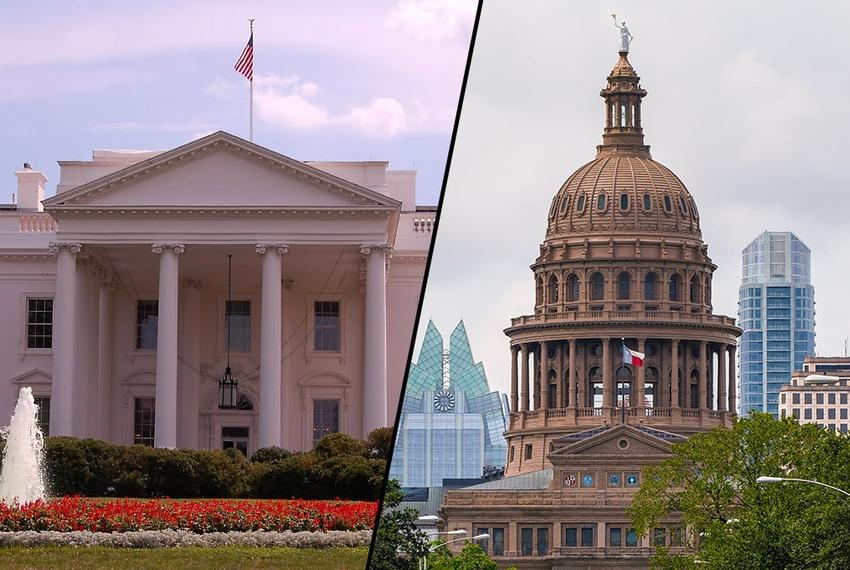 New in The Texas Tribune:
• White House Responds to Texas Secession Petition: "The White House, responding to calls for secession from Texas and seven other states, has called for healthy debate, but to not let 'that debate tear us apart.'"
• House Rule Change Could Weaken Democratic Minority: "The House's Democratic minority was dealt a blow Monday when the chamber passed an amendment to its rules to limit legislators' ability to derail bills based on clerical errors."
• Ruling on Lesser Prairie Chicken Could Impact Wind, Drilling Industries: "In September, the federal government will decide whether to classify a West Texas grouse called the lesser prairie chicken as a threatened species. Such a move could have serious repercussions for the wind and drilling industries."
Culled:
• Glenn Beck Building Glenn Beck Inspired City/Theme Park (The Daily Beast): "Glenn Beck recently unveiled his newest plan for America. Independence, USA would be a 'city-theme park hybrid,' which is seemingly part Randian and part Walt Disney's Disneyland. The 'utopia' would consist of its own media company, businesses that teach through apprenticeship, and a nondenominational Church based on The Alamo, among other things."
• Former President George H.W. Bush released from Houston hospital after nearly 2 months (The Associated Press): "Former President George H.W. Bush was released from a Houston hospital and went home Monday after spending nearly two months being treated for a bronchitis-related cough and other health issues, a family spokesman said."
• Weekend visit to Afghanistan for Texas Sen. Ted Cruz (The Dallas Morning News): "Sen. Ted Cruz has just left Afghanistan after an unannounced weekend trip with Senate Minority Leader Mitch McConnell and three other GOP colleagues, Sen. John Barrasso of Wyoming, Jeff Flake of Arizona and Deb Fischer of Nebraska."
• Whitmire honored for 40 years as lawmaker (Austin American-Statesman): "State Sen. John Whitmire, a Houston Democrat known for years as the key policymaker on criminal justice issues in Texas, was honored this afternoon for his 40 years' service as a legislator — one of the longest tenures in state history."
Texas Tribune donors or members may be quoted or mentioned in our stories, or may be the subject of them. For a complete list of contributors, click here.
Support public-service journalism that gets the context right
Your donations make our reporting possible and keep it free for all to access. Support our nonprofit newsroom by May 11, and your gift will help us unlock $25,000 in matching funds from our partners at Tito's Handmade Vodka, the Bernard & Audre Rapoport Foundation and the Suzanne Deal Booth Charitable Trust.
Yes, I'll donate today