Texas Getting $36 Million in Medicaid Fraud Settlement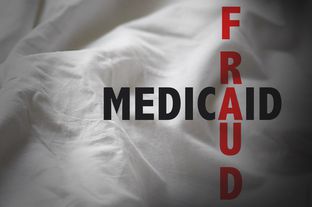 The Texas attorney general's office secured $36 million Friday in a lawsuit settlement with Pfizer Inc. and Endo Pharmaceuticals, which had been accused of illegally inflating the market prices of certain drugs in reports to the state, causing Texas to overpay millions in Medicaid reimbursements to pharmacists.
In a prepared statement, the Texas attorney general's office said, "When manufacturers improperly report inflated market prices for their drugs, Medicaid reimburses pharmacies at vastly inflated rates." By misreporting what was being paid for the drugs, the companies unlawfully induced pharmacies and other providers to purchase their products, the state alleged.
"Pfizer's subsidiaries are resolving this investigation to avoid the further time and cost of litigation," Steve Danehy, a spokesman for Pfizer, said in an email. The state's investigation originally targeted Pharmacia, Lederle, ESI Lederle and related entities that are now owned by Pfizer Inc. Daneky said the state's investigation focused on drug reporting by the subsidiaries before the companies were acquired by Pfizer, and as part of the settlement, the subsidiaries deny any wrongdoing. "The Company remains committed to providing accurate pricing information to the Texas Medicaid program and providing quality pharmaceutical products to the citizens of Texas," he said.
Under the settlement agreements, Texas will receive $18.17 million from Endo Pharmaceuticals and Pfizer Inc. each and additional compensation to cover the state's legal costs. The federal government, which jointly funds Medicaid with the state, will receive some of the money.
Ven-A-Care, the Florida-based pharmacy that reported the companies to the state, will also receive a portion of the settlement for helping recover the funds. Since 2000, the pharmacy has earned millions by participating in more than 20 Medicaid and Medicare fraud cases in various states, including Texas. According to a Los Angeles Times article from 2011, the company and its lawyers had earned more than $380 million by participating in fraud cases at that time.
"Both in recoveries for themselves and for taxpayers, Ven-A-Care's partners are apparently the most successful whistle-blowers in U.S. history," the newspaper reported.
In 2011, Texas won a $170 million court case against Actavis, an Iceland-based pharmaceutical company, with the help of Ven-A-Care, which had reported the company to the state for inflating drug prices.
Under Texas law, whistleblowers can receive 15 percent to 25 percent of the financial penalties of a Medicaid fraud settlement for bringing the case forward. Texas has recovered at least $354 million in Medicaid fraud settlements from pharmaceutical companies — more than any other state — since 1991 with the help of private whistleblowers, according to a report released in September by Public Citizen, a nonpartisan consumer advocacy organization.
Texas Tribune donors or members may be quoted or mentioned in our stories, or may be the subject of them. For a complete list of contributors, click here.