Texas High School Graduation Rates Among Highest in U.S.
According to new U.S. Department of Education data, Texas has the fourth-highest graduation rate in the nation.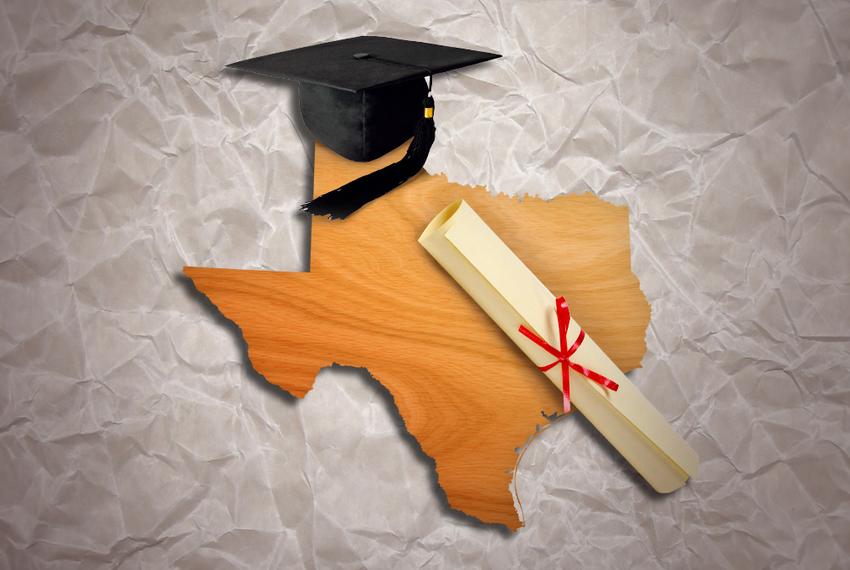 New preliminary data released by the U.S. Department of Education shows that Texas — along with five other states — ranks fourth in the nation for its four-year high school graduation rates. With an overall rate of 86 percent in the 2010-11 school year, the state follows Iowa, with 88 percent, and Wisconsin and Vermont, both at 87 percent.
It's the first time all states have used a common measure that the department developed in response to federal regulations passed in 2008.
The state's graduation rates also fared well compared to others across most student demographics. For African-American students, it tied for first place with Montana at 81 percent. When it came to Hispanic students, Texas reported an 82 percent graduation rate, making it second in the country, behind Maine. The state was near the national median in graduating students with limited English proficiency, ranking 25th, with a 58 percent graduation rate.
The new numbers come after several years of steadily climbing graduation rates. In August, the Texas Education Agency reported that the state's on-time high school graduation rate had reached an all-time high, increasing 1.6 percentage points to 85.9 percent for the class of 2011. Though anecdotal evidence suggests the success is partly due to a variety of programs on the state and district level, it is difficult to measure the effect of external factors like the poor economy — which tends to keep students in school because they feel the pull of the job market less — and shifting state accountability requirements.
In the past, the state has faced criticism for its method of reporting graduation rates. After research from Harvard University, the University of Texas at Austin and Rice University showed in 2006 that the state was inflating its graduation numbers in several ways, including the exclusion of students who left school to take the GED. But since then, the state has used the federal definition from the National Center for Education Statistics to measure dropout rates.
"This state-by-state comparison confirms what Texas educators have been saying for a long time," Texas Commissioner of Education Michael L. Williams said in a statement. "Our public schools are delivering a high quality education and our students are having great success."
Texas Tribune donors or members may be quoted or mentioned in our stories, or may be the subject of them. For a complete list of contributors, click here.
Support public-service journalism that's always free to read.
It's been a busy year. Through it all, The Texas Tribune's journalists have not missed a beat. And with redistricting starting in earnest next week and the 2022 elections on the horizon, we know our journalism will continue to be fundamental for Texans everywhere. Support our work today so we can be there for you in 2022 and for whatever else 2021 might throw at us.
Yes, I'll donate today