Preston Hughes Executed for 1988 Murder
Preston Hughes was executed Thursday night for the fatal 1988 stabbing of two youths in Houston. Hughes was the second Texas inmate executed in two days.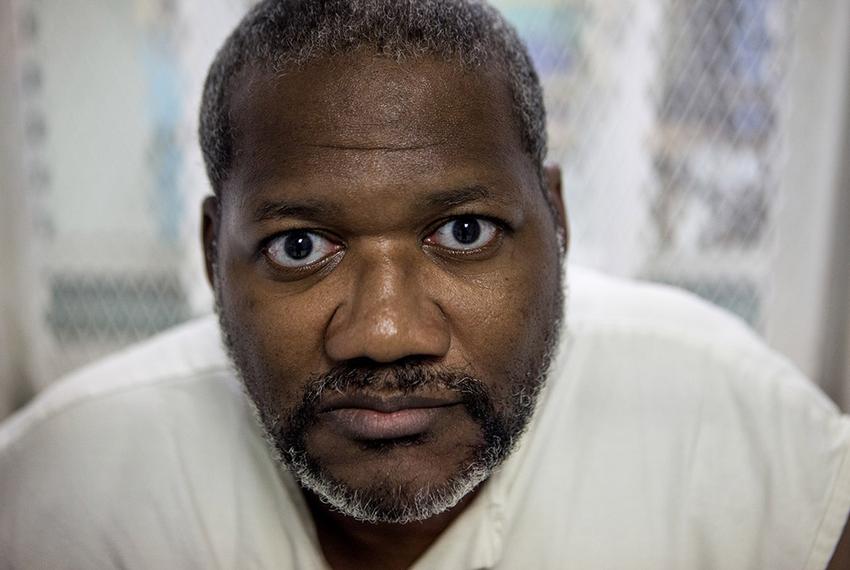 Preston Hughes III, who was convicted in the fatal stabbings of two Houston youths in 1988, was executed Thursday at 7:52 p.m. after the U.S. Supreme Court and a federal district court rejected his last-minute appeals. Hughes was the second Texas inmate executed in two days, following the execution of Ramon Hernandez on Wednesday, and is the last scheduled this year.
Hughes was convicted in 1989 of fatally stabbing LaShandra Charles, 15, and her cousin Marcell Taylor, 3, in a field behind a Fuddruckers restaurant in Houston. A police sergeant reported that Charles identified the name "Preston" and said, "He tried to rape me," shortly before she died.
As Hughes' execution date neared, lawyer Patrick McCann filed a clemency petition to the Board of Pardons and Paroles, which makes recommendations to Gov. Rick Perry on whether to spare a death row inmate at the last minute. In the petition, McCann pointed to new evidence he found that indicated Hughes had been molested by an uncle.
McCann said that Hughes' jury never heard that evidence, and it might have affected their decision about whether Hughes deserved execution. "They came out of that trial thinking Preston was a monster, not a tragically twisted boy, tortured by memories of sadistic abuse at the hands of an older figure of trust," McCann wrote to the parole board. "No court of appeals has ever before seen this evidence."
An ongoing debate between lawyers as the execution neared concerned the actions of the detectives investigating the crime back in 1989.
After hearing the victim say Hughes' first name, Houston police Sgt. Don Hamilton and other detectives located him in a nearby apartment complex and found blood on his clothing and a knife in his apartment. Hughes confessed to the murder during the investigation. During his trial, however, he denied involvement. No biological evidence tied him directly to the crime. He said the blood on the knife came from a rabbit he had killed months before. At Hughes' trial, Hamilton said he continued to ask Charles questions, but could not understand many of the answers. "I could not understand it," Hamilton told the jury. "It was more of a mumble."
After reviewing autopsy reports, Tarrant County's deputy medical examiner Robert White concluded that Charles would have died within 60 seconds of the stabbing. The officers claimed to hear her speak nearly 15 minutes later. "Even with instant extensive medical attention she would have been unconscious in a matter of seconds," White wrote in a sworn affidavit that accompanied the clemency petition. "It is simply not medically feasible that this young woman … could have spoken to the officers."
"The officers had to have flat out lied," McCann said.
Assistant Attorney General Fredericka Sargent contended that McCann's accusations were "wholly without merit."
"Dr. White makes broad assumptions about how long Shandra could have been conscious after being stabbed, but he was not there," she wrote in a brief to the Supreme Court. "Whatever Dr. White says now, nearly twenty-five years after the fact, does nothing to call into question the integrity of those first officers on the scene."
During the course of the last year, McCann's work has been doubted fervently by Hughes' advocates, including blogger John Allen, who believe that Hughes never committed the crimes and that McCann failed to raise claims of innocence. "We've done everything we can to get McCann to defend him, and we failed," Allen said. "I ceased communication with him."
McCann responded by explaining that Texas and federal law set such a high burden of proof for new claims of "actual innocence" that he would never have succeeded in such efforts. But he could not comment on why he did not agree with Allen regarding Hughes' innocence. "I find myself in an odd position," he said, "because I'm ethically bound not to advance a claim I think is false."
Hughes himself sought to have McCann replaced. "I've been trying to get rid of him for years," he said recently from death row in Livingston. "I've asked him several times to withdraw from representing me. He's ignored my request." In September, Mr. Hughes filed a petition to have Mr. McCann replaced, and a court rejected it.
On Oct. 26, McCann attempted to sue the Texas Department of Criminal Justice over its lethal injection protocols in civil court. In July, the department switched to single-drug executions. McCann says that they did so without any oversight and that this infringed on Hughes' rights. "If the head of TDCJ wanted to he could bring back hanging," McCann said.
State District Judge R.K. Sandill told McCann that he would not be permitted to represent Hughes in civil court without his client's signature. The Court of Criminal Appeals, Texas' highest criminal court, ordered Sandill not to stay Mr. Hughes' execution.
On Monday, Allen filed a motion for DNA testing in state district court, asking the court to order testing of a vaginal swab that prosecutors at trial argued included Hughes' DNA. On Thursday, the motion was denied.
Activist Ward Larkin, who has worked closely with Allen, attempted to file a second, different clemency petition with the Board of Pardons and Paroles. The board rejected the petition, and Larkin sued the board. A federal civil court refused to rule on the matter, saying it did not have jurisdiction.
Before he was executed, Hughes thanked Allen and others for their work on his case and maintained that he did not commit the murder, according to officials at the Texas Department of Criminal Justice. "Please continue to fight for my innocence," he said, "even though I'm gone."
Texas Tribune donors or members may be quoted or mentioned in our stories, or may be the subject of them. For a complete list of contributors, click here.
Texans need truth. Help us report it.
Independent Texas reporting needs your support. The Texas Tribune delivers fact-based journalism for Texans, by Texans — and our community of members, the readers who donate, make our work possible. Help us bring you and millions of others in-depth news and information. Will you support our nonprofit newsroom with a donation of any amount?
Yes, I'll donate today
---
Information about the authors
Explore related story topics