The Evening Brief: Oct. 19, 2012
Your evening reading: Texas Supreme Court upholds franchise tax; state appeals redistricting ruling; Cruz, Sadler to face off again tonight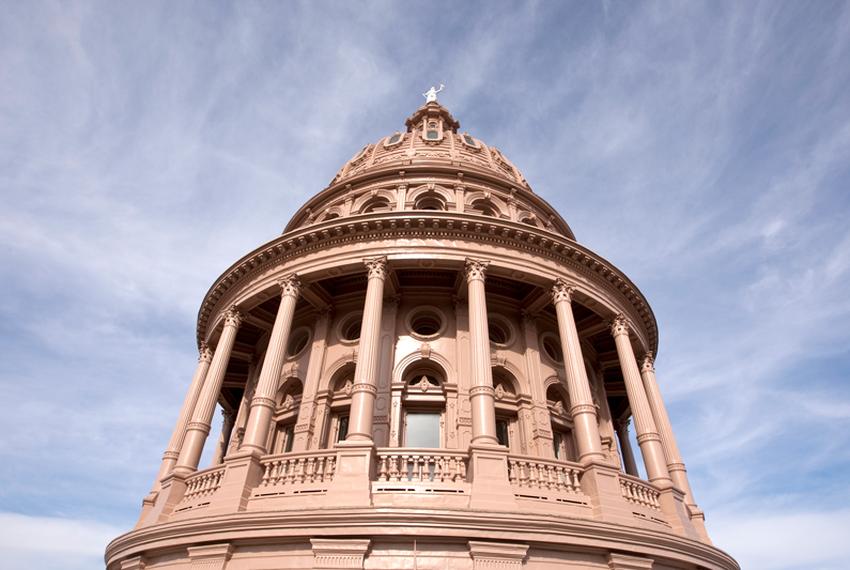 New in The Texas Tribune:
• Texas High Court Rejects Challenge to Franchise Tax: "The Supreme Court of Texas has dismissed a challenge by Nestle Inc. and two other businesses targeting the state's franchise tax. The court said that the tax squares with the Texas and U.S. constitutions."
• Texas Appeals Redistricting Decision; Elections to Proceed: "Texas is appealing a federal court decision that denied preclearance to legislatively drawn redistricting maps, saying the court overstepped its authority under the federal Voting Rights Act, Attorney General Greg Abbott announced late Friday. That appeal won't affect the current election."
• Round Two Could Be as Heated as First Debate: "Republican Ted Cruz and Democrat Paul Sadler, candidates for U.S. Senate, will spar Friday evening in what is likely to be their last televised debate before Election Day."
• State Bar Seeks Rare Disciplinary Action Against Anderson: "Ken Anderson, the prosecutor who oversaw Michael Morton's wrongful conviction in 1987, is now facing both civil and criminal legal action and could be disbarred if he is found to have violated professional rules of conduct."
• Texas Unemployment Rate Fell to 6.8 Percent in September: "Texas added 21,000 nonfarm jobs in September, according to numbers released Friday by the Texas Workforce Commission. The gains brought the state's unemployment rate to 6.8 percent, down from August's 7.1 percent."
• Fort Worth Senate Race Has Big Implications: "All eyes are on the Fort Worth matchup between state Sen. Wendy Davis, the Democratic incumbent, and her Republican challenger, state Rep. Mark Shelton — and not just because it is expected to be a nail-biter."
• Senate's New Higher Ed Chair Aims to Take On Post With Open Mind: "The higher education background of state Sen. Kel Seliger, the new Senate Higher Education Committee chairman, is pretty thin, particularly when compared with that of his predecessor. But he says he's 'learning a lot very rapidly.'"
Culled:
• Cruz believed — to the tune of $1 million he won't get back (The Dallas Morning News): "Senate front runner Ted Cruz put on the line a considerable chunk of the personal wealth that he and his wife Heidi have derived in recent years from his big law firm appellate work and her investment banking career. And most of it will stay there."
• Ron Paul campaign spent $718,000 last month (Politico): "Ron Paul's presidential campaign committee burned through nearly $718,000 last month, much of it related to a campaign-style rally and other activities Paul conducted during the Republican National Convention."
Texas Tribune donors or members may be quoted or mentioned in our stories, or may be the subject of them. For a complete list of contributors, click here.
Support public-service journalism that gets the context right
Your donations make our reporting possible and keep it free for all to access. Support our nonprofit newsroom by May 11, and your gift will help us unlock $25,000 in matching funds from our partners at Tito's Handmade Vodka, the Bernard & Audre Rapoport Foundation and the Suzanne Deal Booth Charitable Trust.
Yes, I'll donate today