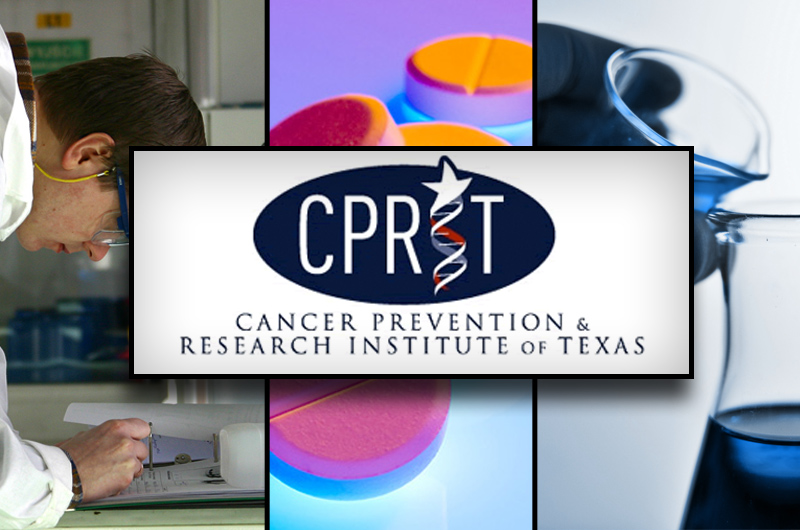 Advisers to the state's $3 billion Cancer Prevention and Research Institute of Texas reconsidered how they set priorities and allocate funding on Tuesday — the first of several meetings aimed at reforming an entity reeling from the controversial resignation of its chief scientific officer.
CPRIT drew unwanted attention in May after Nobel Prize winning biochemist Alfred Gilman announced his intention to step down Oct. 12. Gilman resigned shortly after writing a letter — first reported by The Dallas Morning News — alleging the center had prioritized politics over science in approving a joint grant to Rice University and M.D. Anderson Cancer Center.
Bill Gimson, CPRIT's executive director, acknowledged the recent controversy, noting that the institute has had "some impressive successes and a few challenges." The institute is currently reevaluating that grant.
Tuesday's meeting was one of several that will seek to "lay out a roadmap of the next two to three years," Gimson said. A smaller group will use input from the meetings to develop recommendations to present at CPRIT's annual conference in October. CPRIT will likely undergo a similar process in a couple of years, Gimson said.
The Texas Tribune thanks its sponsors. Become one.
"We're going to reinvent ourselves on a regular basis," he said.
CPRIT was endowed in 2007 with $3 billion to distribute over 10 years. In 2017, it will appear before the Legislature for potential refunding. "I'm very aware that the clock is ticking," Gimson said.
Advisers clashed at Tuesday's meeting over where CPRIT should devote its resources ahead of the 2017 deadline. Currently, the institute devotes three-quarters of its funds to scientific research. But some suggested more of that money should go to preventive cancer treatment or encouraging businesses to develop marketable solutions for cancer.
"We should really get out of the business of copying what the NIH [National Institutes of Health] does," said Matt Winkler, a member of CPRIT's Scientific and Prevention Advisory Council.
But funding research is essential to developing cures and treatments for cancer, said C. Kent Osborne, another member of SPAC and director of the Baylor College of Medicine Cancer Center. Furthermore, he added, the research necessary to treat cancer is not something that will produce tangible results in 10 years.
"We have to educate the people giving us this money and the public about how difficult this process really is," Osborne said.
The Texas Tribune thanks its sponsors. Become one.
Others suggested the institute focus on narrow goals — treating cervical cancer, for example — in order to demonstrate measurable success before 2017.
But Osborne said targeted efforts have historically been less successful because researching particular cancers can often lead to therapies for other cancers.
Texans will be able to listen to future meetings via listen-only phone calls. CPRIT will also release an online survey for state residents to offer input and suggestions.
Correction: An earlier version of this story attributed a quote to Stephen Wyatt. The comments were actually made by Matt Winkler.
Texas Tribune donors or members may be quoted or mentioned in our stories, or may be the subject of them. For a complete list of contributors, click here.