The Battle for the Hispanic Vote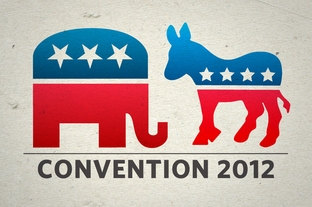 After the Texas primaries the battle to court the state's so-called "sleeping giant" – the Latino vote, is front and center. Republicans are beating the familiar drum — that their social and economic priorities are more in line with the state's fastest-growing demographic group.
Democrats, meanwhile, say their traditional grip on Hispanics isn't slipping. If there appear to be any gaps in leadership within Latino elected officials, it's because the party's leadership as a whole is in transition.
"[Democrats] are pushing policies that Hispanics like — and that's better public schools, more humane immigration policy and economic policies that benefit the middle class," said Democratic consultant Jason Stanford. "I've been chewing Texas Democratic politics since 1994 and I don't know a soul that has taken the Hispanic vote for granted. Everyone knows that more must be done, that's never a question."
Republicans in the state, whose inroads with Hispanics have been bolstered with the creation of the Hispanic Republicans of Texans, co-founded by George P. Bush, the grandson of President George Bush and nephew of President George W. Bush, and Juan Hernandez, a former member of former Mexican President Vicente Fox's cabinet and former advisor to U.S. Sen. John McCain, R-Arizona, are doing their best to hone in on this message: Democrats are a constant disappointment for Latinos.
"I have to recognize that [President Obama] created wonderful hope and now, it's disappointment," Hernandez said. "There are so many areas in which Obama did not keep his promises and we are just getting started in truly showing our interest in Hispanics participating."
Aside from the weak economy, which has shown to disproportionately affect Latinos more than Anglos, Hernandez said the president also failed Latinos on the issue of immigration reform.
"Immigration is familia," he said. "We did not see, as Hispanics, an aggressive performance on his part when he did have power in Congress to promote it and in my opinion even pass it."
Stanford, however, said immigration reform is mistakenly dubbed the issue of utmost importance for Latinos and it is because of that that the Democrats can likely maintain their appeal.
"It gets a ton of attention, but that's not the Democrats main focus. The Democrats main focus is good pubic schools," he said. "Ask anyone: 'What was the biggest issue coming out of the last session?' and they will say, '5.4 billion cut from public schools.' You ask any reporter and they'll say voter ID. There is a disparity between what really happened and what gets the most attention."
Even if the immigration debate doesn't top the priority list, Hernandez conceded that Republicans have to tweak their language on the issue.
Asked about Romney's insistence that he would veto the DREAM Act, Hernandez said the candidate still has time to change his message.
"Romney is going to have to work on his vocabulary," he said. "But I do believe that once the Republicans are in power they will bring immigration reform that will dignify immigrants and Hispanics."
He said voters should be reminded that the Obama administration has already deported more people than his predecessor and that it was under President Reagan that reform was last passed.
As far as leadership within the Democratic party, which was often maligned last session for its lack of leadership in Austin, Stanford said the issue would work itself out.
"There is plenty of blame to go around and plenty of opportunities," he said. "I think at a time when we are getting a new party chair and a time when the Democratic legislative caucus is undergoing a change, I think it's the perfect time for new leaders to step up and I think that's what we've seen. It's not so much that there is disunity as there is transition."