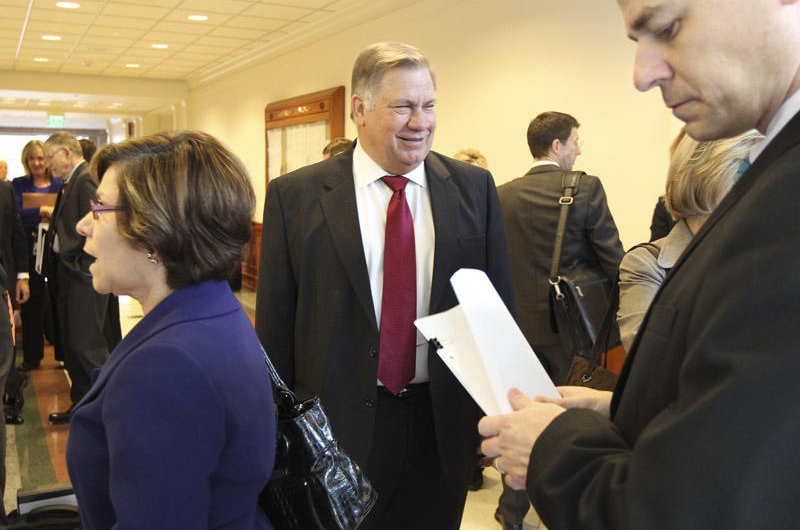 Texas Health and Human Services Commissioner Tom Suehs, who has overseen the state's massive health agency since 2009, is retiring at the end of August.
"Thank you for the opportunity to serve our great state in a position that touches the lives of every Texan," Suehs wrote in a letter to Gov. Rick Perry. "It has truly been an honor and a privilege."
Suehs' announcement follows news last month that Billy Millwee, the state's Medicaid director, was retiring, leaving an even bigger void than anticipated at the top of an agency facing billions of dollars in unpaid Medicaid costs and struggling to institute a federal waiver that calls for complex hospital payment reform.
In his role as HHSC commissioner, Suehs oversaw the operations of Texas' five health and human services agencies, which account for more than 50,000 employees and combined annual budgets of more than $30 billion. Before Perry named him commissioner, he was deputy executive commissioner for financial services.
The Texas Tribune thanks its sponsors. Become one.
In a statement, Perry praised Suehs' service to the state, saying he "helped steer the health and human services enterprise through significant and much-needed reforms, ensuring our taxpayer dollars are used effectively and efficiently to help our most vulnerable Texans."
It's been a rough several months for Suehs and other HHSC officials. They've got doctors outraged over Medicaid and Medicare cuts on one side. On the other, public and private hospitals are duking it out over who wins and who loses from a complicated new formula to determine how much they're reimbursed for uncompensated care. Meanwhile, counties and hospital districts are facing their own mini turf wars, as they work to form the regional partnerships required by the waiver.
The high-profile health care resignations compound an already big leadership void; Texas Education Commissioner Robert Scott is leaving next month. Combined, public and higher education and health and human services make up nearly 85 percent of the state's general revenue budget.
Texas Tribune donors or members may be quoted or mentioned in our stories, or may be the subject of them. For a complete list of contributors, click here.