The Evening Brief: May 17, 2012
Your evening reading: Wentworth files defamation suit against Jones; Paul campaign still raising money; Texas now one of five "minority-majority" states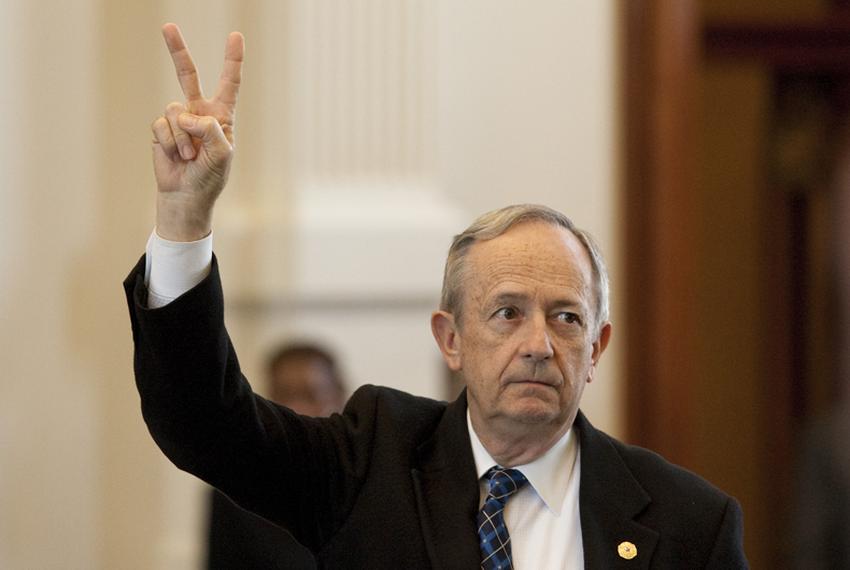 New in The Texas Tribune:
U.S. Rep. Barton on Primary: "My Real Opponent is Me": "Congressman Joe Barton isn't expecting too much trouble in his re-election bid. But the longtime incumbent has three opponents in the Republican primary, and political observers say it could be a tougher-than-usual race."
Pitted in GOP Primary, Lawmakers Fight Over Conservative Cred: "The Republican primary race in the newly drawn HD-19 between state Reps. James White and Mike Hamilton

has the markings of a battle-by-proxy between state leaders who represent different factions of the Republican Party. A

nd it has drawn considerable interest from deep pockets across the state."
Culled:
Ron Paul looks for new donations with 'Stand for Liberty money bomb' (Houston Chronicle): "There's no better way to show a campaign is still up and running than to refuel with some campaign cash. Today, the Ron Paul presidential campaign is holding a 'Stand for Liberty money bomb.' In just a few hours, the Paul campaign has already raised more than $225,000 from supporters across the country, who still want to see the Texas Congressman in the White House — or at least at the Republican National Convention."
Has Cruz told you? 'Dewhurst LIES,' according to Cruz's new ad (The Dallas Morning News): "For strategic reasons, GOP Senate insurgent Ted Cruz's campaign won't discuss a new 60-second video ad that opponents captured after it was posted to YouTube Thursday morning. 'We're not saying on those ads right now,' said Cruz spokesman James Bernsen, when I asked him if it was being aired on either cable or broadcast TV. It may just be an internet ad."
Texas Tribune donors or members may be quoted or mentioned in our stories, or may be the subject of them. For a complete list of contributors, click here.

This public-service journalism is made possible by readers like you.
Texas Tribune members invest in our nonprofit newsroom because they believe credible, nonpartisan reporting makes for a better, smarter Texas. This Fall Member Drive, help us rally 500 new members so we can keep providing Texans with the essential information they need.
Donate now