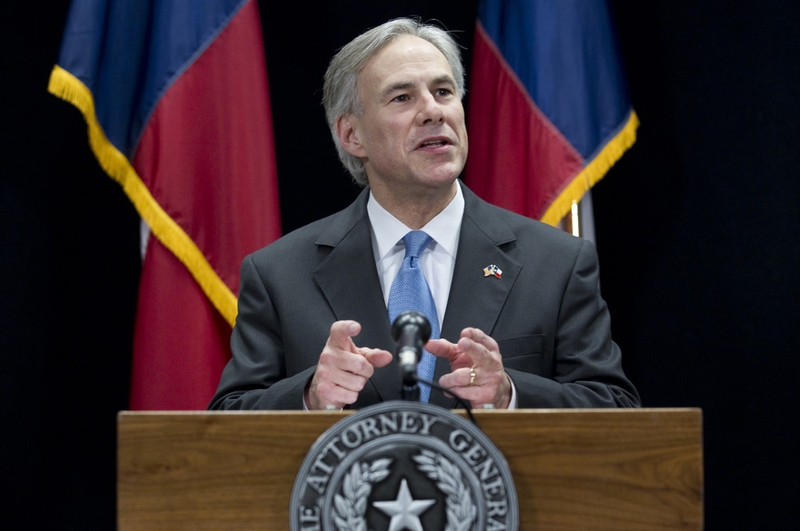 In a surprise to no one, the U.S. Justice Department on Monday denied the state's request for preclearance of its controversial voter ID law. Attorney General Greg Abbott was ready for this, so much so that he took action two months ago by filing suit against the Department of Justice to have the law implemented immediately.
Abbott's argument? Because similar laws have been upheld in other states, mainly Indiana, Texas shouldn't be denied its ability to protect the integrity of its voting practices.
"Given the Texas law's similarity to the Indiana statute that was upheld by the Supreme Court, Texas argues that its photo identification requirement is lawful and should be precleared," Abbott argued when his office filed suit.
The suit, filed in federal court in Washington D.C., is the state's best chance to have the bill enacted sooner rather than later. But later is looking like the likely outcome. The Mexican American Legislative Caucus and the Texas NAACP filed a motion to intervene as defendants. Attorneys for the groups said it's likely the state will argue against the motion. But either way, the state has to convince the three-judge panel in D.C. that the law doesn't infringe upon a voter's rights, independently of what it argued to the Department of Justice.
The Texas Tribune thanks its sponsors. Become one.
That leaves a sliver of a shot the measure could be in place this year before the elections.
Texas Tribune donors or members may be quoted or mentioned in our stories, or may be the subject of them. For a complete list of contributors, click here.