Harris County Stops Late Inmate Releases From Jail
Though a bill requiring that county jails release inmates only during daylight hours didn't pass in the last legislative session, the Harris County Jail has implemented the policy.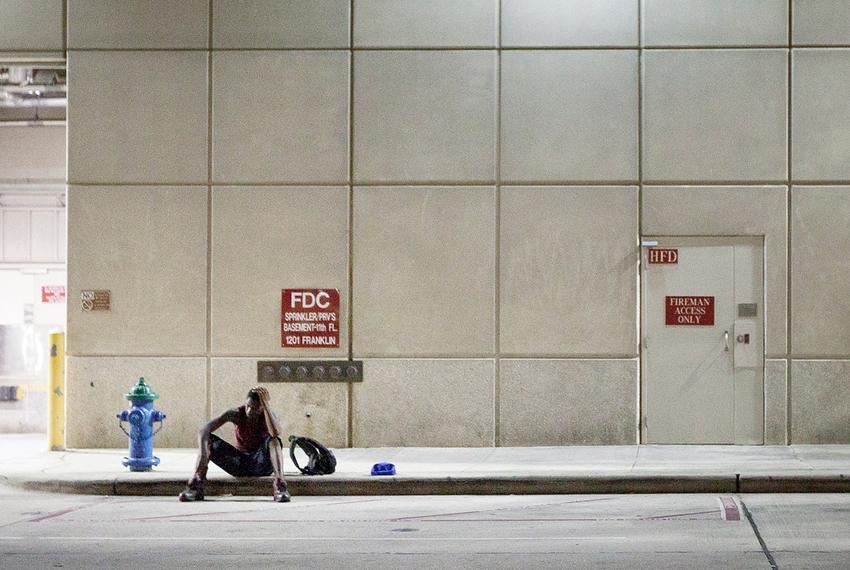 A bill that would have required that Texas county jails release inmates only during daylight hours didn't pass in the last legislative session, but at least one jail is doing it anyway.
The Harris County Jail — the largest local lockup in Texas — only discharges inmates who have served their sentence during daylight hours, which the bill would have made mandatory. Other county jails, however, don't have these policies in place and don't plan to create them. Some believe that as long as transportation is available, inmates should be released at any time. Others think mandating daylight release would bungle jail management — but an inmate advocacy organization still believes that lawmakers should have approved the bill.
Alan Bernstein, director of public affairs at the Harris County sheriff's office, said Harris County's daylight release rule has been in effect for about three weeks, but even before that, women had the choice of being released during daylight hours.
"I've heard, but not seen, the disgusting prospect of men circling the block in their cars and offering free rides to women being discharged — but that weren't so free," Bernstein said.
The Texas Jail Project, an organization that advocates for better conditions in county jails, raised the issue of late-night releases to state Sen. Wendy Davis, D-Fort Worth, after a series of instances in which former inmates were killed, sexually abused or threatened after late jail releases. Two women in Cameron County were struck by cars and died after being released at night from a rural jail. Other inmates have been released barefoot and forced to walk through dangerous cities in the middle of the night.
"When local communities aren't responding to what I think are legitimate concerns, it's probably a good idea to see if you need a cohesive statewide practice," said Davis, who authored the bill.
But the bill didn't pass. Harris County Sheriff Adrian Garcia talked with the jail staff about how they would enforce the bill if it had.
"We decided, let's just go ahead with that now," Bernstein said.
The Harris County jail release doors are on a street behind the 22-story criminal courthouse. There is bus service at the end of the block, and inmates are allowed to use phones right before they're released.
"Our environment is pretty interesting," Bernstein said. "Sometimes there are some pretty shady characters hanging around outside."
The Harris County jail was once notoriously overcrowded. Today, the jail houses around 8,500 to 9,000 inmates as opposed to the 12,000 it once did. Now that the jail isn't so crowded, there isn't the pressure there once was to release inmates immediately. The previous urgency about getting inmates out the door constantly wouldn't have allowed a rule like this one to work, Bernstein said.
Davis said her bill was amended to allow jails to release inmates up to 18 hours early so that they could be released during daylight — "so that overcrowding wasn't an issue."
In Bexar County, Deputy Sheriff Ruben Vela, a detention captain at the county jail, said that the jail has around-the-clock releases but that it also releases inmates with mental illnesses during daylight hours unless they have pickup arrangements.
Other jails in large counties, like Travis and Tarrant, release inmates around the clock at their downtown locations and don't have plans to change.
"We don't play 'what if,'" Travis County Public Information Officer Roger Wade said. "We just follow the law."
Travis County has two jails: one downtown that releases inmates at all hours, and one in Del Valle, just outside of Austin. Inmates serving time in the Del Valle jail aren't released after 10 p.m. because there are no bus or taxi services in that area.
"Unless somebody's out there to pick them up, we don't release them," Wade said.
Inmates finished serving time in any of the four Tarrant County jails not in downtown Forth Worth are transferred to the Tarrant County Correction Center in downtown Fort Worth and released there 24 hours a day, 365 days a year.
Terry Grisham, a spokesman for the Tarrant County sheriff's office, said that releasing inmates during daylight hours is a local issue and that his office didn't see a need for the bill.
"Releasing inmates around the clock has never been a big deal with us," Grisham said. "If we were to limit releases to certain hours, it would severely impact our jail management system."
Grisham said that only releasing inmates during certain hours would overburden certain shifts and leave less work for others.
"We want our staff to work in a measured, standard pace around the clock," Grisham said.
Diana Claitor, director of The Texas Jail Project, disagrees that jail release times should be a local issue and said jails can find ways to make daylight release work.
"I know it may be challenging, especially in these times with smaller budgets, but if you're going to take people into your facility and hold them as prisoners … then it's your responsibility that they be released in a safe manner," she said. "Many jails find ways to run their administrations without dumping people in the middle of the night."
Claitor also said transportation is often not available late at night, and walking through cities can be dangerous. Inmates are sometimes released shoeless, with dead cell phones, and they can be forced to walk across the city or through the countryside in the middle of the night.
"It's not like there's a line of taxis dying to pick up ex-inmates," Claitor said. "And at night mostly there are no buses running."
Bernstein said that although releasing only during daylight hours works for Harris County, a regulation aimed at solving a problem in Harris County is not necessarily going to fit another.
"Ours is a world apart," Bernstein said. "It's a different planet."
Texas Tribune donors or members may be quoted or mentioned in our stories, or may be the subject of them. For a complete list of contributors, click here.
Texans need truth. Help us report it.
Independent Texas reporting needs your support. The Texas Tribune delivers fact-based journalism for Texans, by Texans — and our community of members, the readers who donate, make our work possible. Help us bring you and millions of others in-depth news and information. Will you support our nonprofit newsroom with a donation of any amount?
Yes, I'll donate today
---
Information about the authors
Explore related story topics