Dogs' Evidence Stands as Woman Waits in Prison
If the dog-sniffing evidence that led to the conviction of her father for conspiring to commit murder was unreliable enough for him to be released from prison, why is Megan Winfrey still serving a life sentence for the same crime based largely on the same evidence?
COLDSPRING — At 16, Megan Winfrey dreamed of being a country music star. She was boy-crazy and rebellious, obsessively primping and monopolizing the family phone.
"She ain't got a bashful bone in her body," said her father, Richard Winfrey Sr.
At 23, she is serving the third year of a life sentence for a brutal murder that rocked this tiny East Texas town more than seven years ago.
Megan Winfrey; her brother, Richard Winfrey Jr.; and their father were charged with conspiring to murder and rob Murray Burr, a longtime custodial worker at the high school the Winfreys attended.
Both the father and the son are free after courts decided the state's key evidence — obtained in scent lineups — was not enough to establish their guilt. Megan Winfrey remains in a Gatesville prison despite the fact that her conviction hinged largely on the same dog-sniffing evidence.
"She'll be an old lady before she's eligible for parole, and Megan is innocent," her father said.
Burr's body was found on the floor of his trailer home on Aug. 7, 2004. A 51-year-old janitor, who people remember as mentally slow but kind, Burr was stabbed 28 times in the head, neck and face. Streaks of blood outlined a trail across the house where the killer had dragged his body.
Sheriff Lacy Rogers of San Jacinto County suspected the Winfreys almost immediately. A young neighbor said he had seen Megan Winfrey and her brother at Burr's house from time to time. They lived nearby, and their father had a decades-long criminal history that included assault and involuntary manslaughter. At the time of the murder, he had been out of prison on parole for nine days.
"My past ain't pretty," Richard Winfrey Sr. said. "But I ain't no damn killer."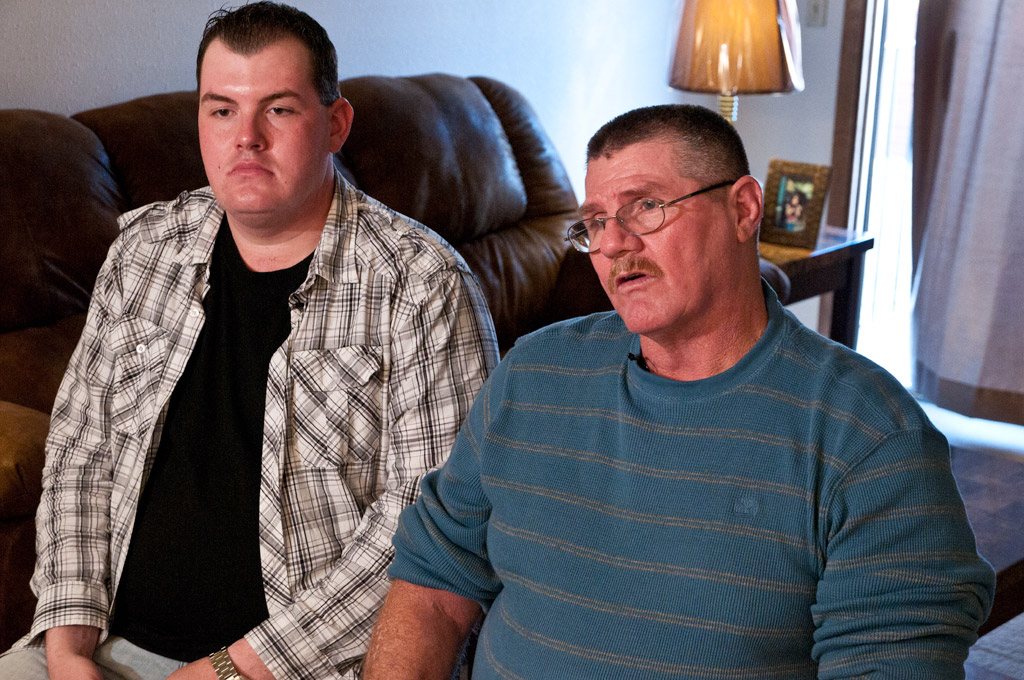 There was no eyewitness and no physical evidence linking the Winfreys to the crime scene. Investigators tested dozens of DNA samples, but they all excluded the Winfreys.
Rogers called on Deputy Keith A. Pikett, a self-trained canine handler from the Fort Bend County Sheriff's Department whose bloodhounds had a reputation for helping police link suspects to unsolved crimes.
Less than a month after the murder, Pikett brought his dogs to Coldspring. They sniffed the clothes Burr wore when he was murdered. Then they smelled samples from Megan Winfrey, her brother and other potential suspects. The dogs "alerted" to the smells of Megan Winfrey and her brother, indicating their scent profiles matched what was on Burr's clothes.
Without other evidence, though, the case against the siblings was not strong enough, and the investigation came to a standstill.
Two years later, when Richard Winfrey Sr. was back in jail on unrelated charges, his cellmate told authorities that Winfrey had talked about guns being taken from Burr's house. Only the perpetrator would have known about the guns, Rogers said.
"It wasn't like I just picked them out of the clear blue sky," the former sheriff said recently, referring to the Winfreys.
Rogers secured capital murder arrest warrants for all three of the Winfreys and brought back Pikett and his bloodhounds to do another scent lineup. This time the dogs — James Bond, Quincy and Clue — "alerted" on the father's scent too.
The father was the first to face trial in 2007, with a state-appointed lawyer. Pikett told the jury that his bloodhounds were nearly perfect performers. Quincy, he said, had returned only two wrong responses in 1,483 scent lineups. The jury found Richard Winfrey Sr. guilty, and he was sentenced to 75 years in prison.
Megan Winfrey's trial was next, and she was also represented by a state-appointed lawyer. On the stand, she admitted she knew Richard Burr from school but insisted she had nothing to do with the murder. She was found guilty and sentenced to life in prison.
When Richard Winfrey Jr. finally went to trial, after two and a half years in jail, the family had scraped together enough money to hire a private lawyer. And the case against the Winfreys began to come apart.
Richard Winfrey Jr.'s lawyers attacked the scent lineup evidence, telling the jury that Pikett's testimony and his dog's sniffing skills were a sham. They presented experts who discredited the deputy sheriff's methods and said he had rigged dog scent lineups. The jury took just 13 minutes to acquit Richard Winfrey Jr.
At the same time, Pikett's methods were coming under scrutiny in other cases. In 2006, when Pikett worked on a murder case in which his dogs implicated a retired police captain, defense experts lambasted his work. Steven Nicely, a professional dog trainer and police dog consultant, submitted an affidavit describing him as "an unprofessional charlatan."
The City of Houston was sued by two men who were wrongfully charged in a 2007 triple murder when Pikett's dogs identified them. And Calvin Miller sued Pikett after the dogs identified him in a 2009 rape and robbery in West Texas. DNA evidence later exonerated Miller.
Pikett declined to comment for this article, citing continuing litigation.
Richard Winfrey Sr. appealed his conviction in 2009, arguing that the evidence was insufficient. In a landmark ruling, the Texas Court of Criminal Appeals agreed.
"We conclude that scent-discrimination lineups, when used alone or as primary evidence, are legally insufficient to support a conviction," Justice Barbara Hervey wrote in the court's opinion granting the acquittal. Richard Winfrey Sr. left prison in October 2010.
With the acquittals of her brother and her father and the court's ruling on dog-scent evidence, Megan Winfrey's lawyers argue that she should also be acquitted, and the Texas Court of Criminal Appeals has agreed to review her case. Megan Winfrey's lawyers would not make her available to comment for this article.
District Attorney Richard Countiss of San Jacinto County filed a perfunctory brief opposing Megan Winfrey's appeal. In an interview with The Texas Tribune, he said he is not convinced that Megan Winfrey's brother and father were not involved in Burr's murder.
"The conclusion of their cases is not that they are innocent," said Countiss, who was not the district attorney when the Winfreys were prosecuted. "It is that they were not guilty beyond a reasonable doubt."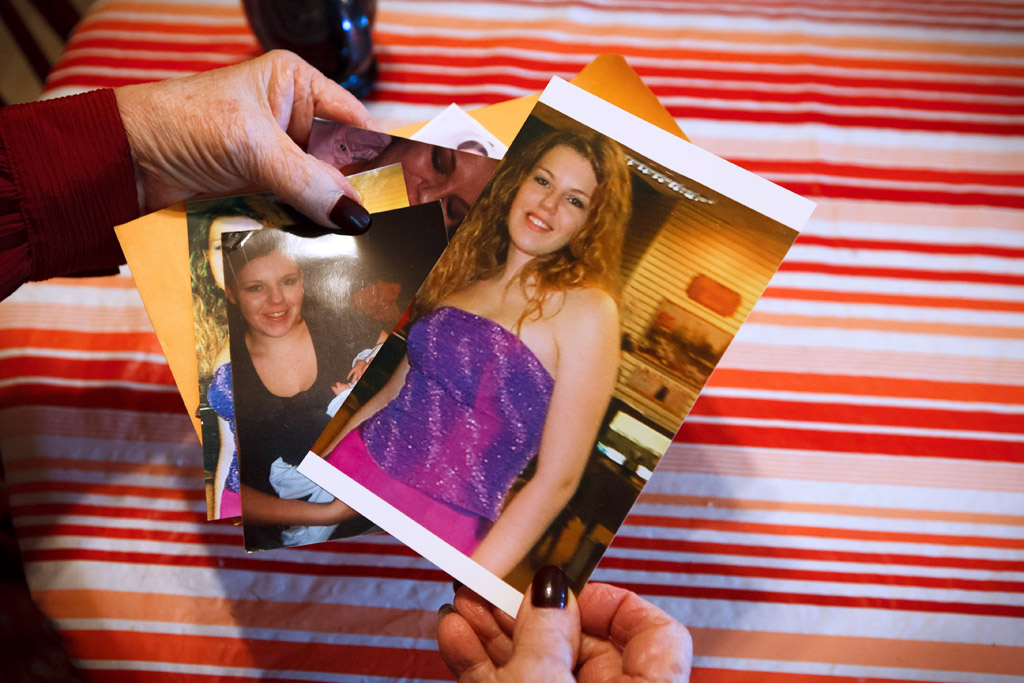 And there was more circumstantial evidence against Megan Winfrey than against her father and her brother, he said.
Prosecutors also allege that she attempted to thwart DNA testing by shaving her pubic hair and that teachers at her school overheard her make threatening remarks about Burr and his money.
"What I've seen so far is enough to support the jury's decision," Countiss said.
Briefs have yet to be filed in Megan Winfrey's case, which may not be resolved for months.
In the meantime, her father and her brother said they will not truly feel free until she is.
They are now living in North Dakota, working in the state's booming natural gas industry and saving money to pay for Megan Winfrey's lawyers.
"It ain't nothing till we get her home," Richard Winfrey Sr. said. "I mean, there's no rejoicing in anything."
Texas Tribune donors or members may be quoted or mentioned in our stories, or may be the subject of them. For a complete list of contributors, click here.
---
Information about the authors
Quality journalism doesn't come free
Perhaps it goes without saying — but producing quality journalism isn't cheap. At a time when newsroom resources and revenue across the country are declining, The Texas Tribune remains committed to sustaining our mission: creating a more engaged and informed Texas with every story we cover, every event we convene and every newsletter we send. As a nonprofit newsroom, we rely on members to help keep our stories free and our events open to the public. Do you value our journalism? Show us with your support.
Yes, I'll donate today