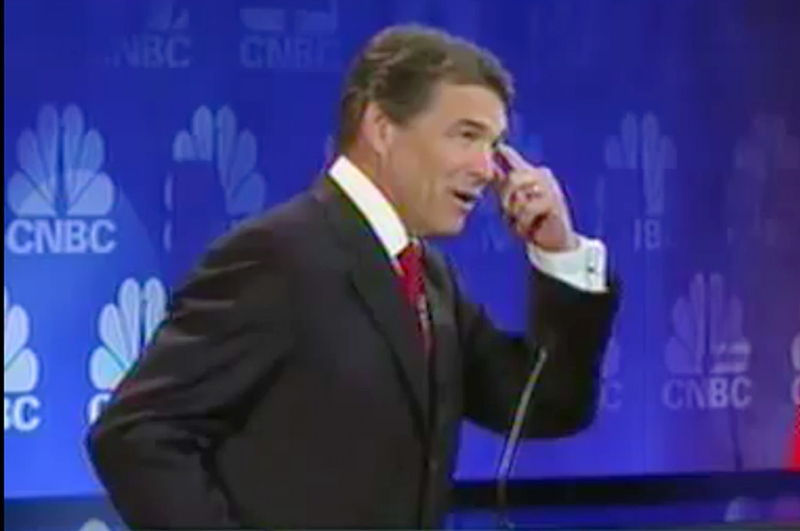 Chances are, you haven't forgotten that oft-mocked moment from a recent debate where Rick Perry tried to name the three federal departments he'd eliminate but could only name two. Neither has Perry.
Tonight, he'll be appearing on The Tonight Show with Jay Leno. At the top of the show and immediately following it, viewers in Iowa will be treated to a new campaign ad in which Perry makes light of the flub.
"You know, we've all lost our train of thought before, but not many've done it on national TV," he said.
While he acknowledges that he's not "a slick debater," he says he is someone that will "clean house in Washington" with a balanced budget amendment, a flat tax, and a part-time Congress.
The Texas Tribune thanks its sponsors. Become one.
He closes with another joking reference to his less-than-stellar debate performance, saying "I'm Rick Perry and ... what's that line again?"
To find out the answer to that question, you can watch the whole ad, which was obtained by Politico, here:
The Perry campaign also released a less humorous, more energy-focused campaign television ad today.
Texas Tribune donors or members may be quoted or mentioned in our stories, or may be the subject of them. For a complete list of contributors, click here.